There are so many cool pictures from our visit to Robert H Treman park in August that it'll take a whole post to share them. So photo catchup will be done in 2 posts.
The day wasn't very warm which would make our hike more enjoyable. Unfortunately it meant that the swimming hole would be a bit hard to tolerate as the water is pretty chilly.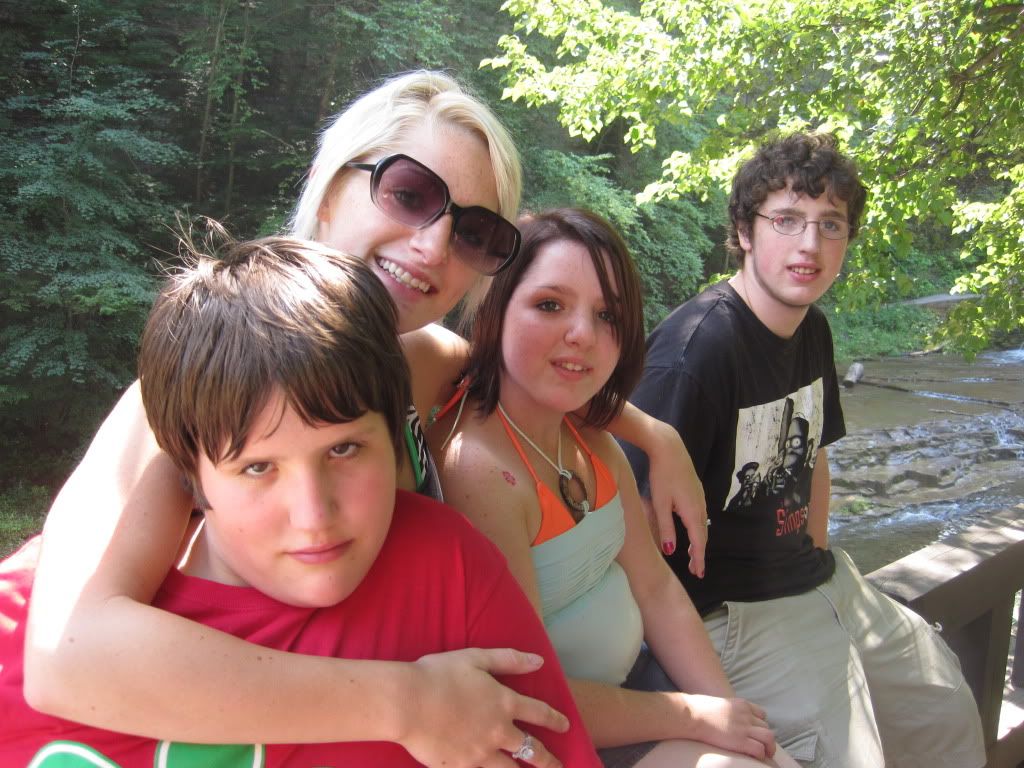 Jake, Val, Carrie and Luke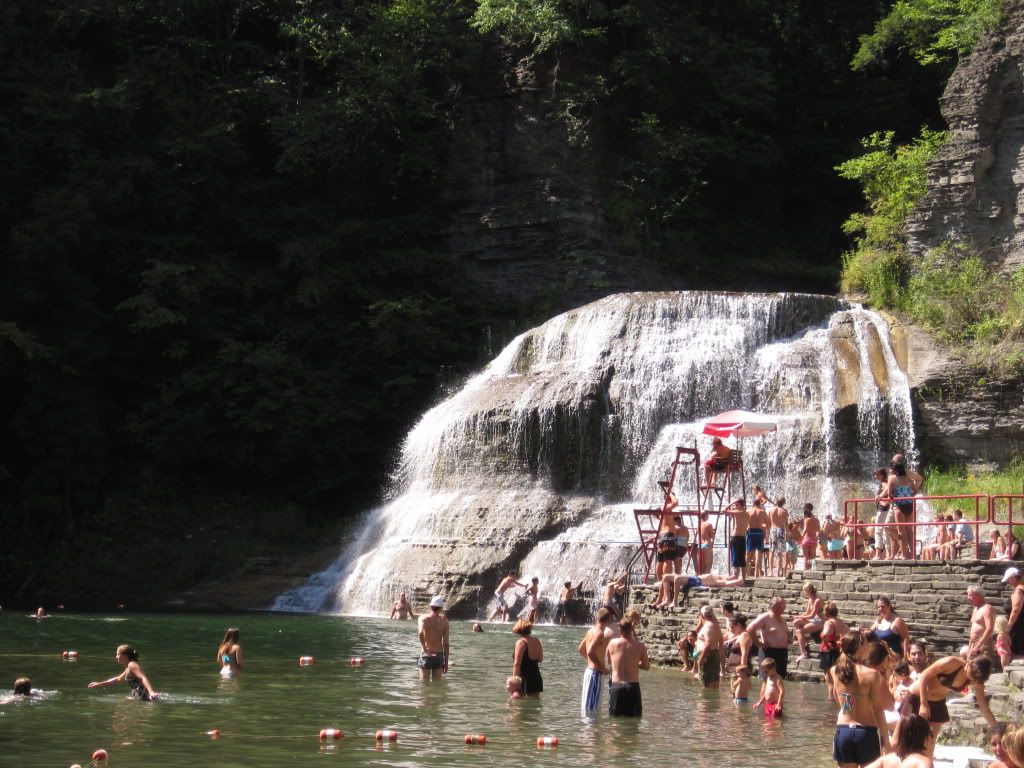 The swimming hole
After lunch and swimming we decided to take a hike along the upper trail. Unfortunately that meant hiking up a ton of stairs which I was sure was about to kill me. I literally thought I could have a heart attack at any second. And then Sean wanted to be carried!! Once we leveled off I was fine though.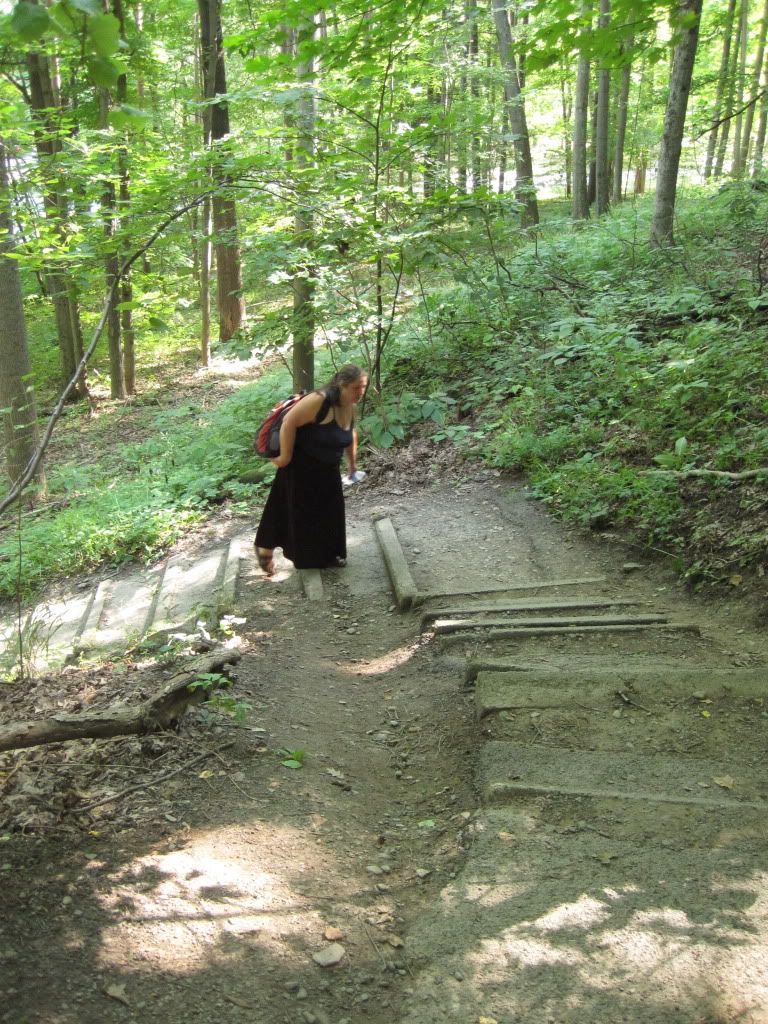 Me bringing up the rear and wondering what I got myself into
The scenery was BEAUTIFUL!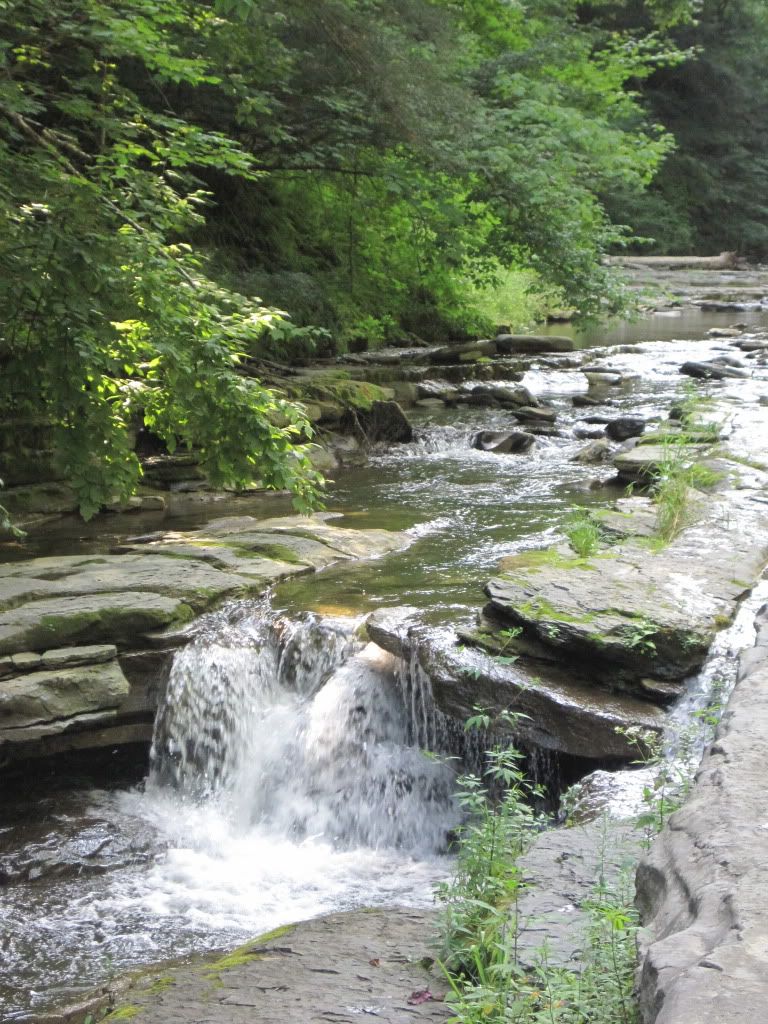 We took a break at the quarter mile mark (it's a 2+ mile hike) since Danielle's legs were about to fall off and Sean wanted to be carried more and more.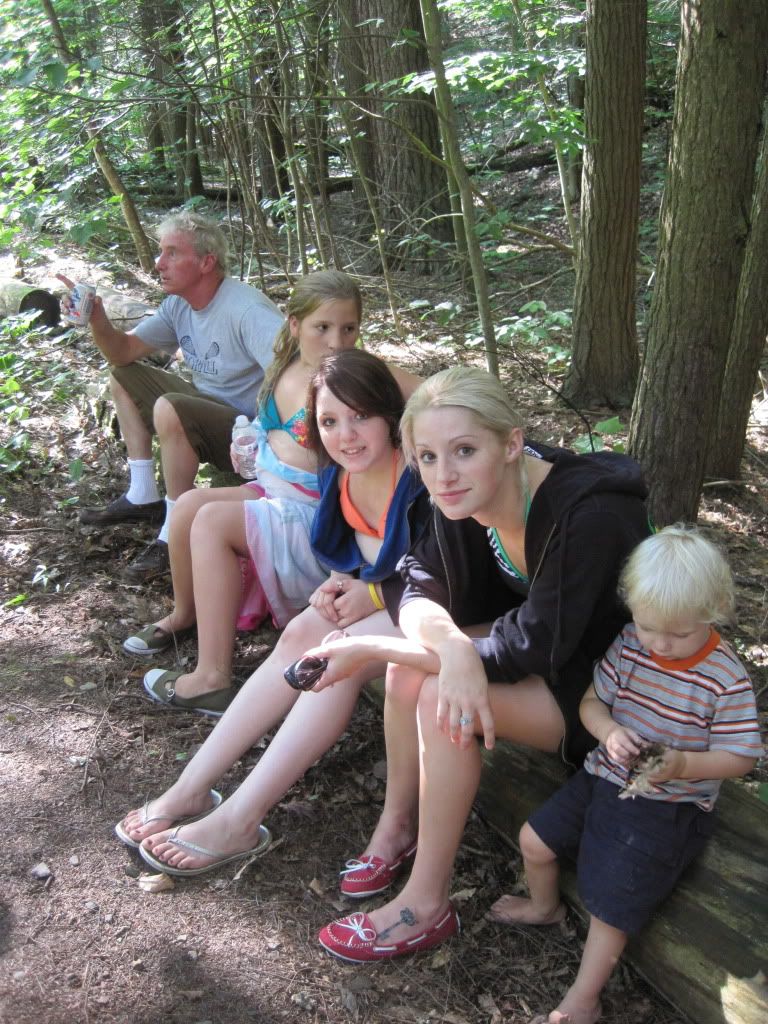 I decided it would be in everyone's best interest for me to take the little ones back. Olivia, Eileen and Val decided to go back with me which was nice since both Danielle and Sean wanted to be carried most of the way. We hung out at our picnic table and the swimming hole while the rest of the group hiked.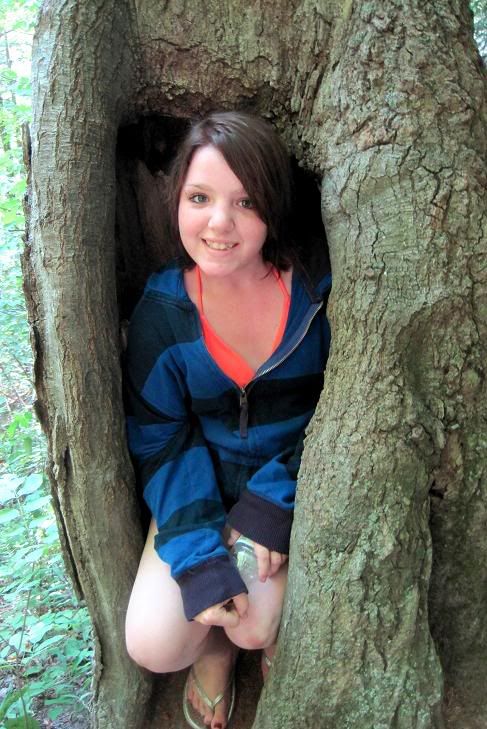 Carrie's new house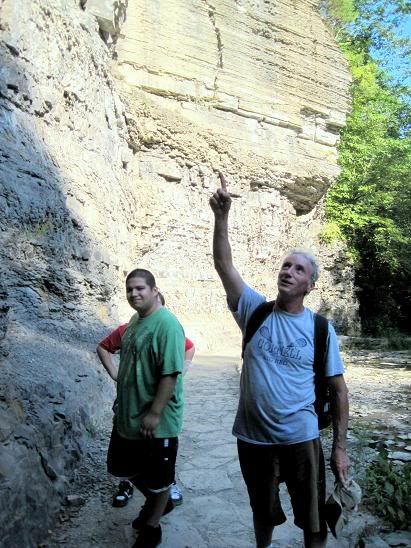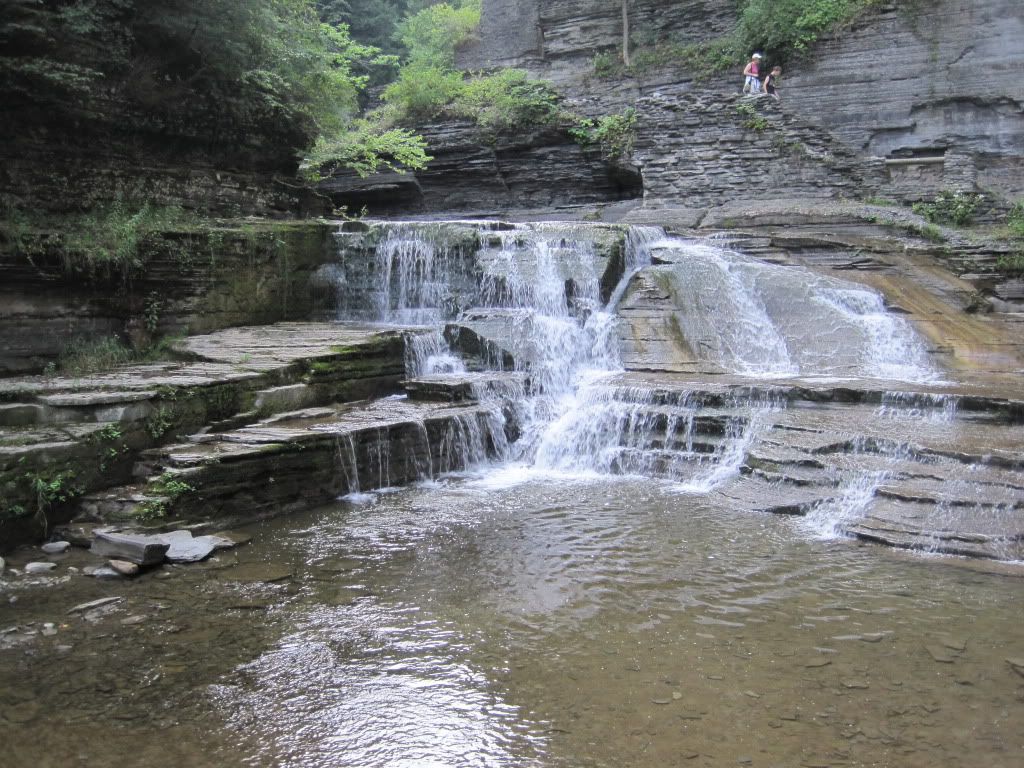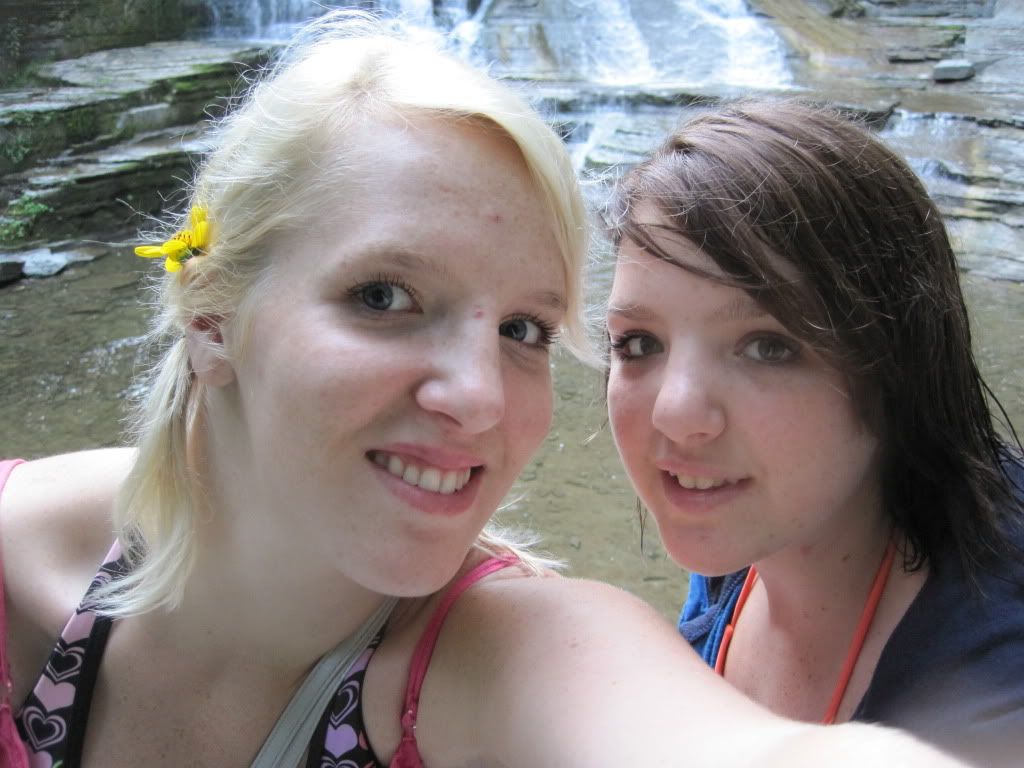 After their hike we went back to the swimming hole before it closed. All the kids except Danielle and Sean conquered the high dive. While we waited for them to finish on the diving board, Sean decided we needed one less towel to bring home. He picked it up and threw it over the railing into the creek below us. At first it was like he threw it in at Niagara Falls and I thought it would go rushing down the creek. Then I really looked at the creek and realized it was a pretty lazy current, even with all the waterfalls. Luke, Carrie and Jake decided to run down the trail and climb into the water to retrieve it.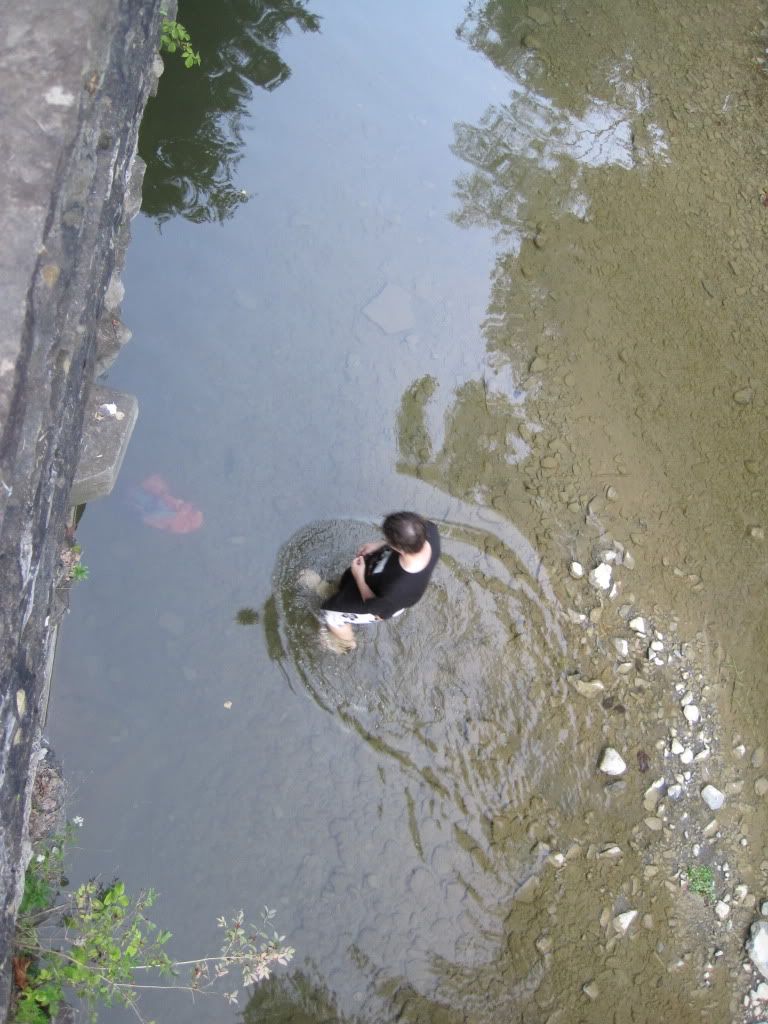 We had a snack, packed up, and hit the bathroom. The road to the campground area is really neat. The creek runs over it. Of course the kids wouldn't let us leave without checking it out. Danielle and Sean decided it'd be a good place to get all huggy.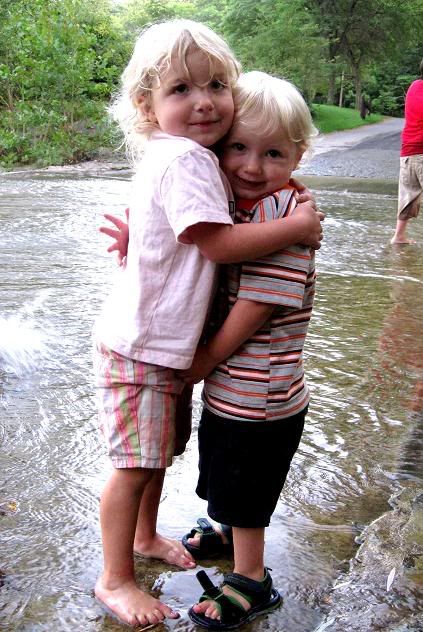 On the way out of the park we came to the funnest playground in the world.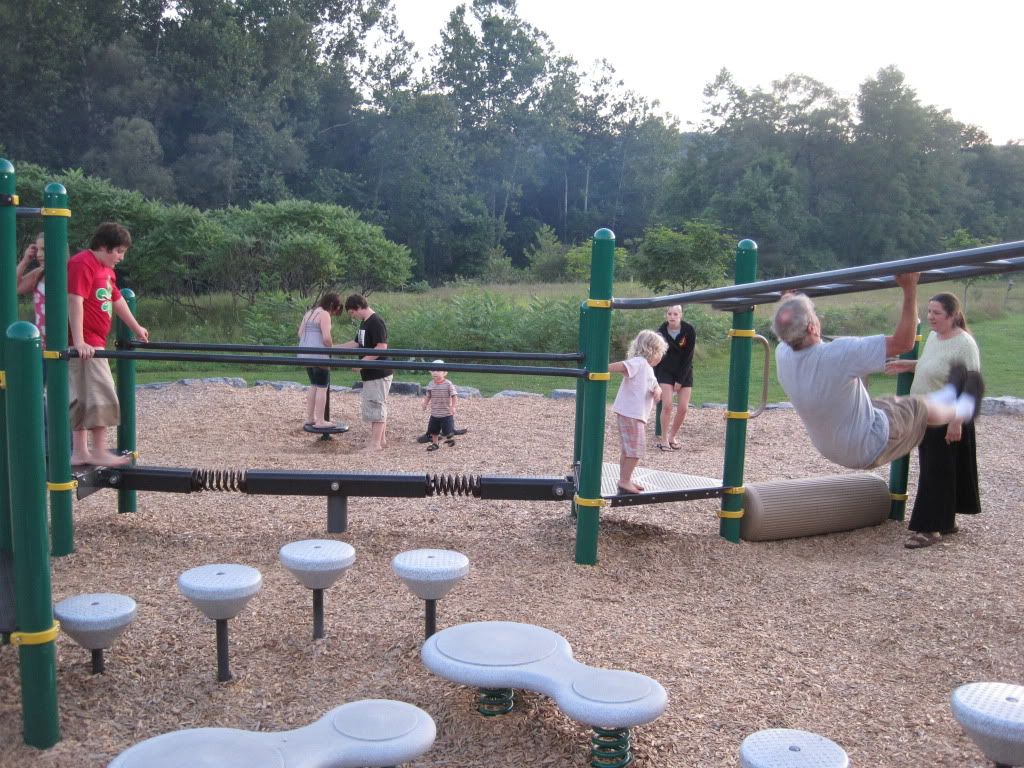 Who's enjoying the firetruck more? Cory or Sean?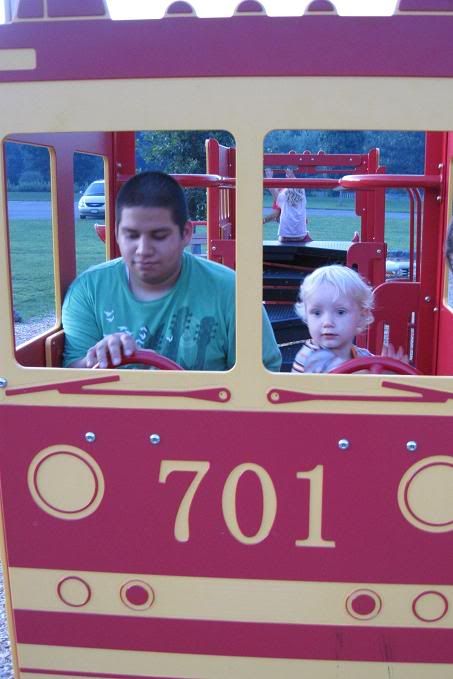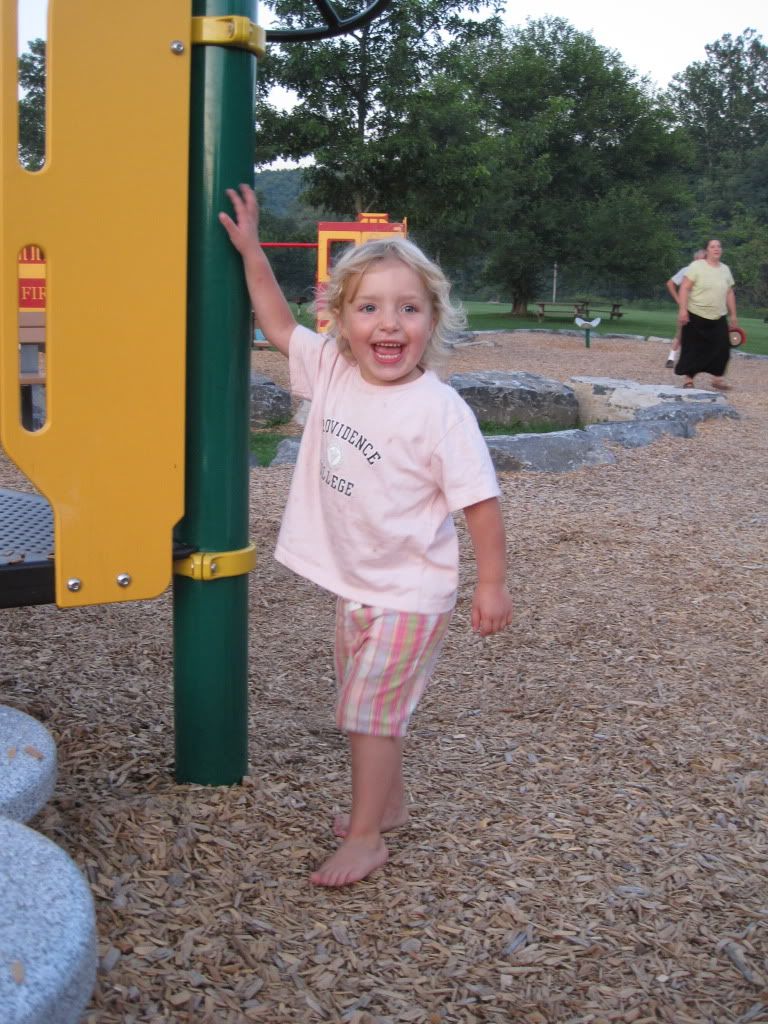 We finally managed to pry everyone away, climbed back in the van and headed home. But not before stopping at Arby's for a late dinner.