Darien Lake
We saw the Survivor Live show. The audience was divided into 4 tribes. Jake was picked to represent our tribe. And he won, thanks to his obnoxious big family who make a ruckus when it was time to vote. Here he is in the winner's headdress and with the leader of our tribe.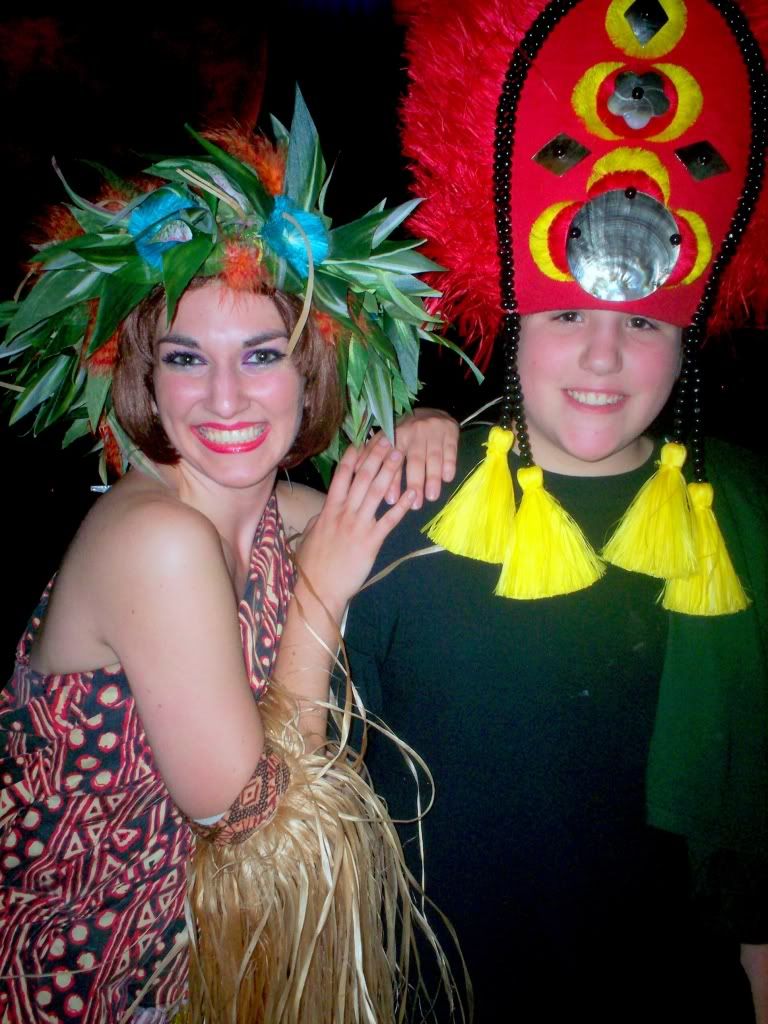 After swimming Tom and I decided to run to the van to drop off all the wet things and grab everyone's jackets. The kids stayed by a fountain and had some fun.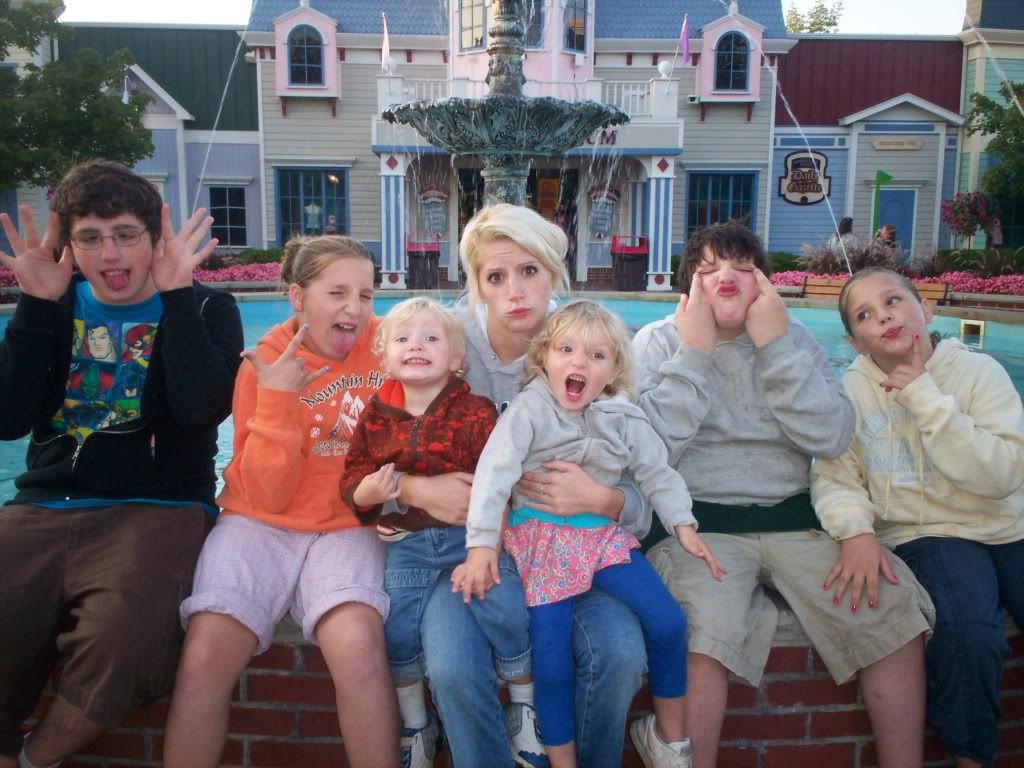 One section of little kids rides only had one operator working it. So to be fair he'd run a ride 3 or 4 times and then move onto another ride. He was like the pied piper with a group of little ones following him. Sean was too small to go on anything but the motorcycles which he REALLY wanted to go on. Poor guy had to wait forever for it to happen. Do you think he thought the wait was worth it?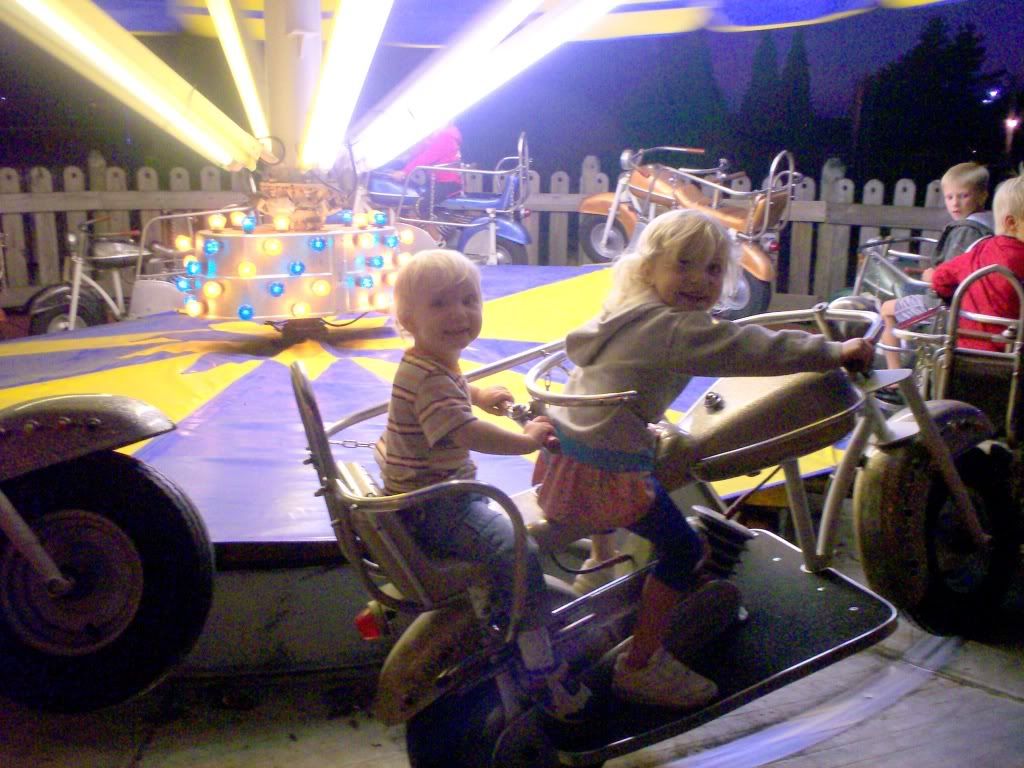 Michelle's Birthday
Michelle turned 22 on October 2nd. She decided she wanted to have a scavenger hunt for her birthday. Michelle made up a list of a LOT of things to try to find. The four oldest kids were the teams. They divided up the rest of the kids, grabbed a digital camera and jumped into their cars (or their boyfriend's cars). The pictures were hilarious. Unfortunately I only have access to Michelle's group pictures (Michelle, Cory, Eileen and Olivia)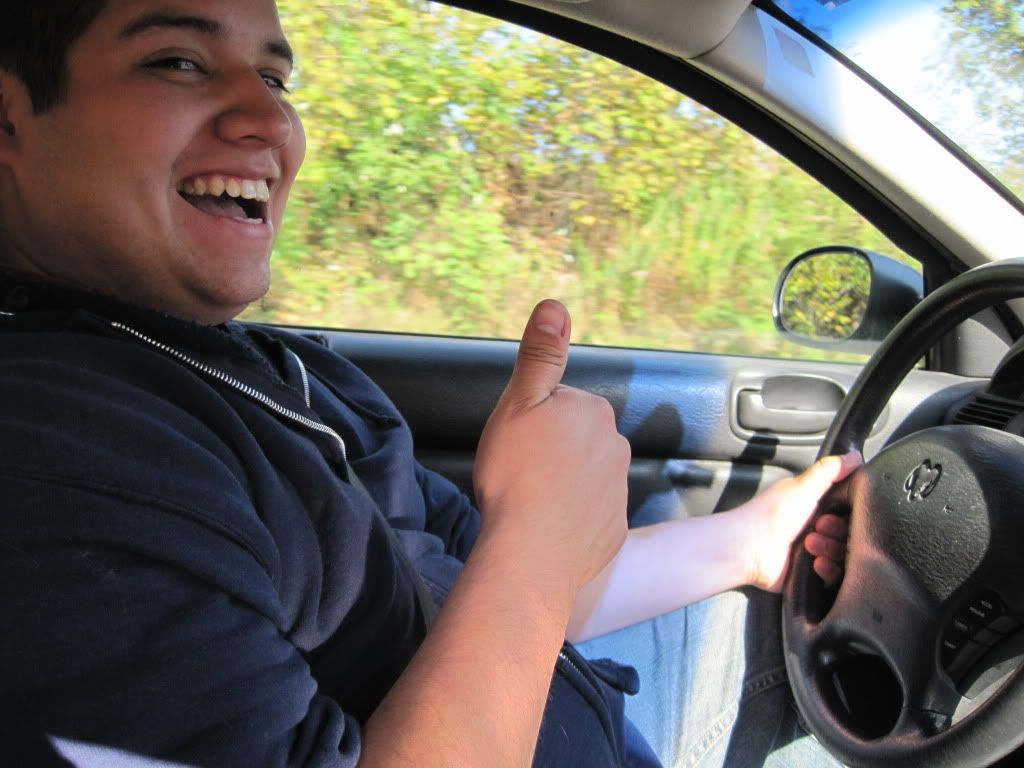 Cory ready to GO!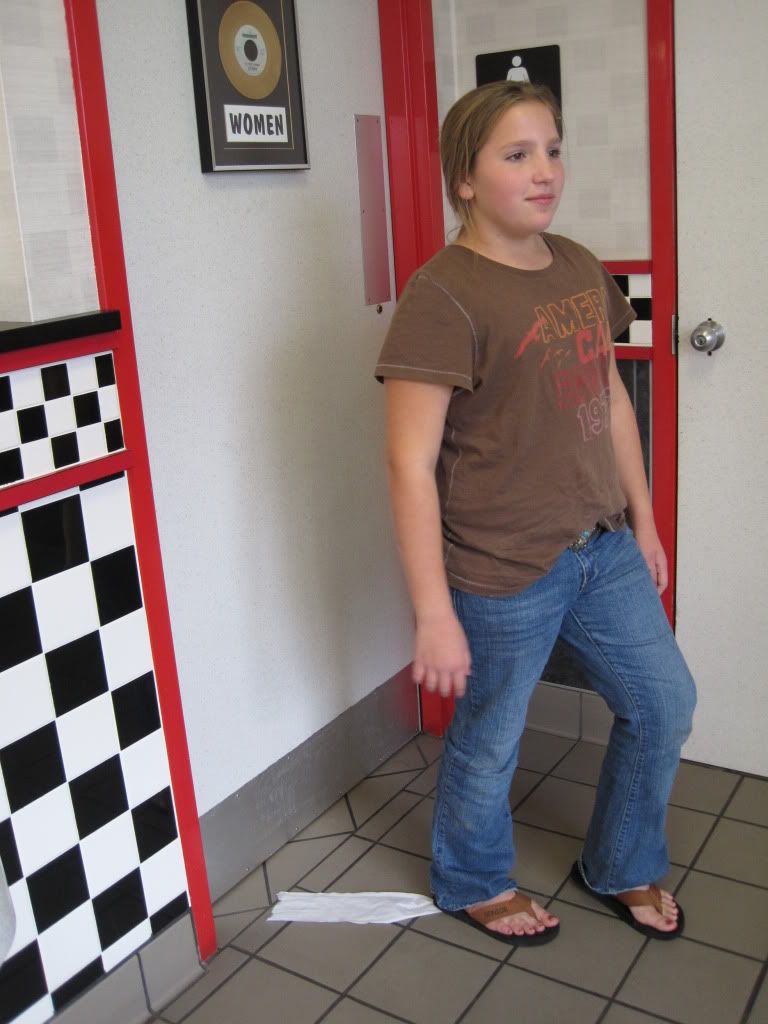 Someone with toilet paper stuck to their foot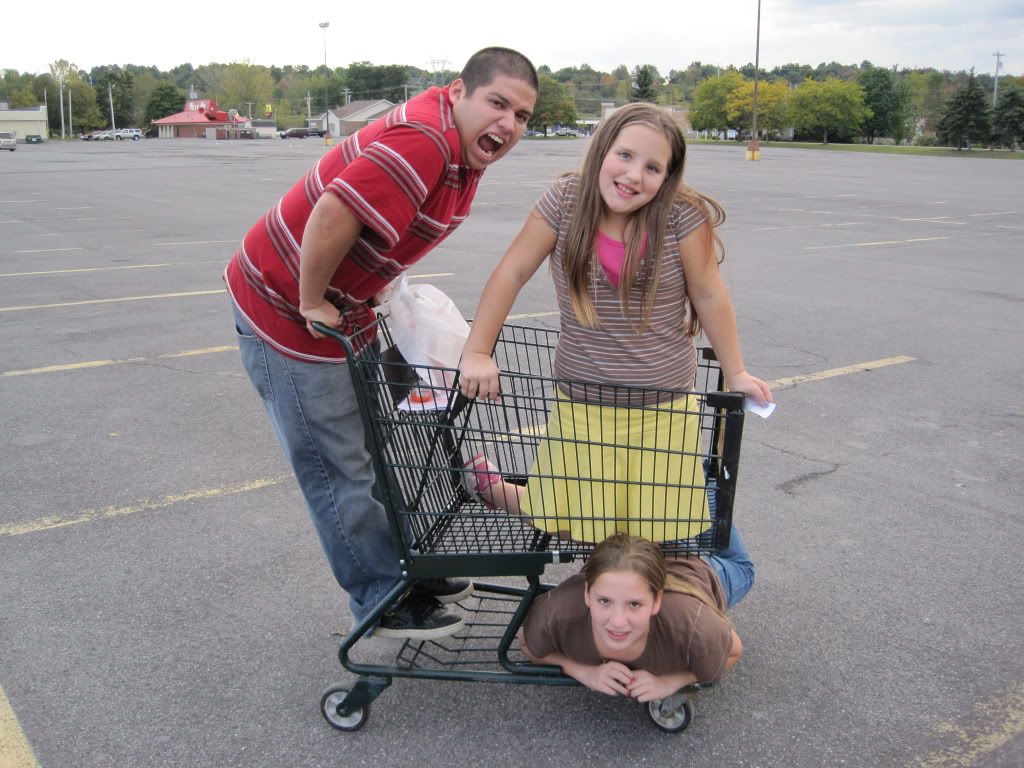 Team in a shopping cart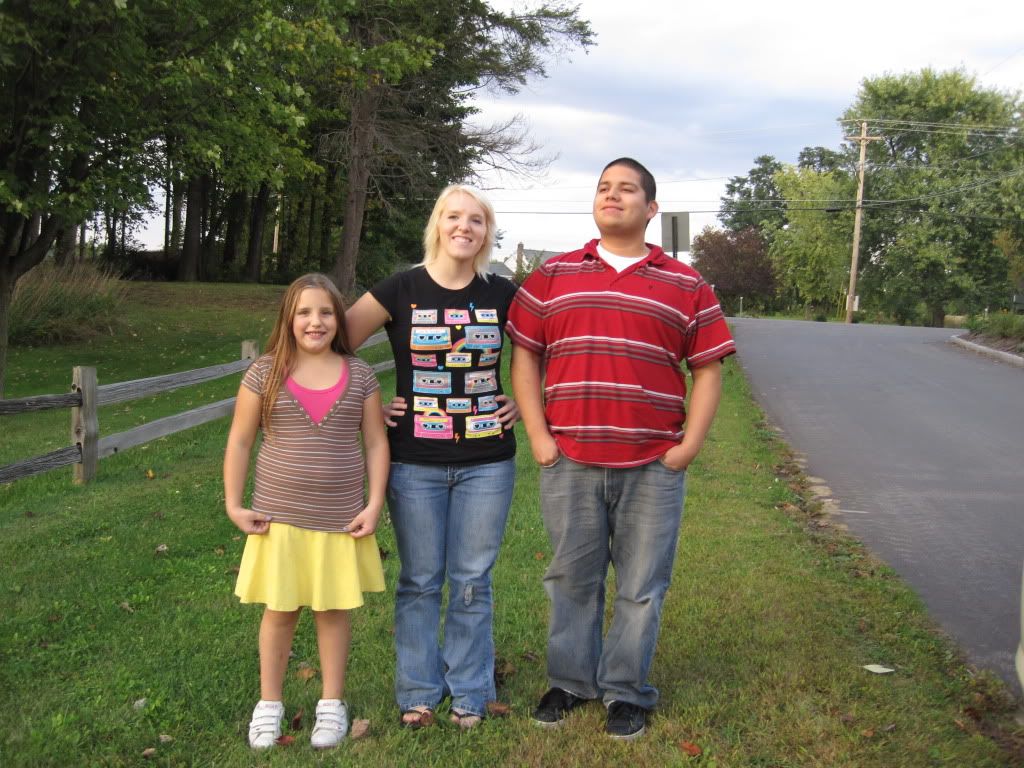 Team standing according to height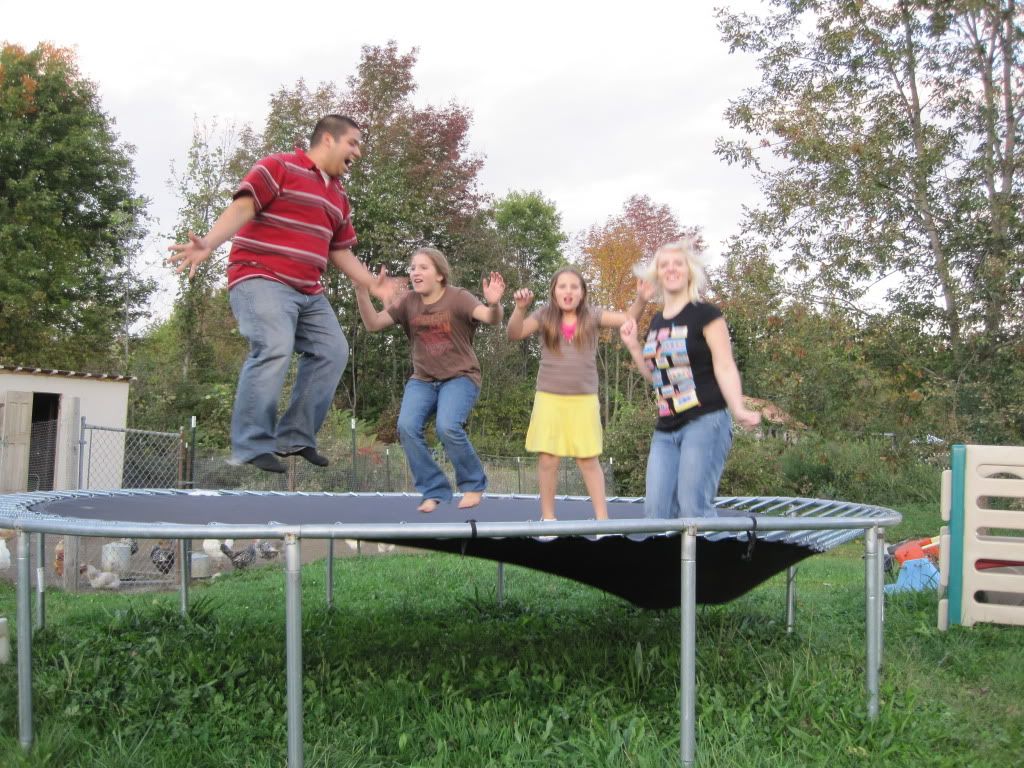 Team on the trampoline
The rest of the pictures
Oreo the cute fluff ball has turned into Oreo the big doofus
Danielle and Sean enjoying the disco party