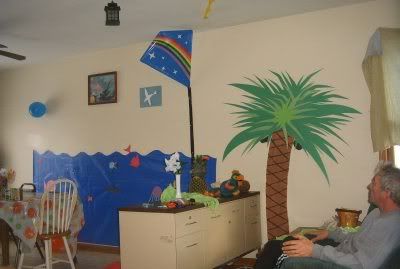 Our main decorations. I don't seem to have a pic of the cool sun covering the whole livingroom ceiling.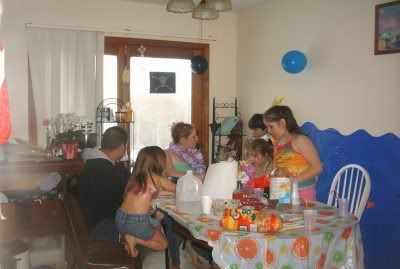 Monday's festivities started out with snacks and a vicious game of Uno.
Olivia, C, Michelle, Jake, Eileen and Carrie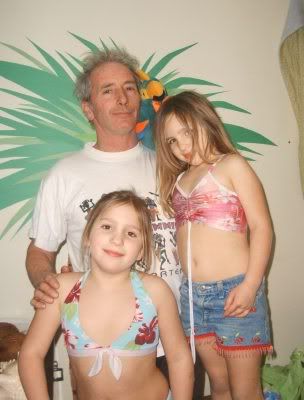 Cap't Dad with his pet parrot and crew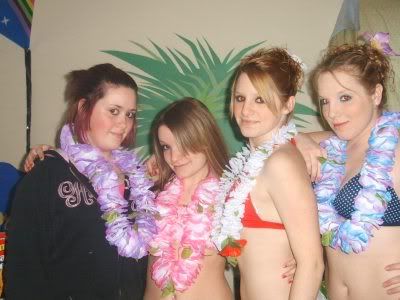 Yes there were bathing suits, leis and "grass skirts".
M, J, Val and Michelle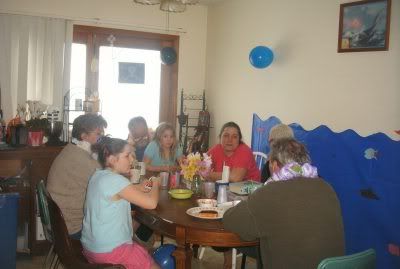 Tuesday was filled with a visit from my parents...and SNOW (why it's white behind my dad). Here we're relaxing and gabbing after a lunch of grilled cheese and tomato soup. Yeah I know THAT'S not island food....so sue me.
Carrie, my mom, my dad, Eileen, me, Pat and Tom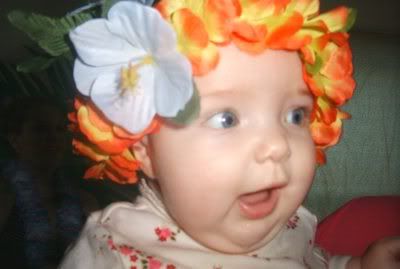 Danielle was mad that she didn't get a lei like everyone else. So we have to make the queen happy.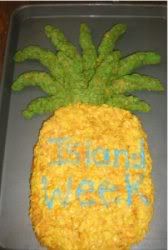 Dessert Michelle made on Sunday, the final day of Island Week. It's a cornflake version of rice krispies.