At the end of July Della and I took the kids to the beach. In all we had 22 kids, ages 17yo - 20mos, with us. The weather was great (rained at home but not at the beach) and the waves were the perfect size to give the kids a thrill but not be too dangerous.
12 of the kids...11yo and under on the playground (Danielle is hiding behind Charlotte)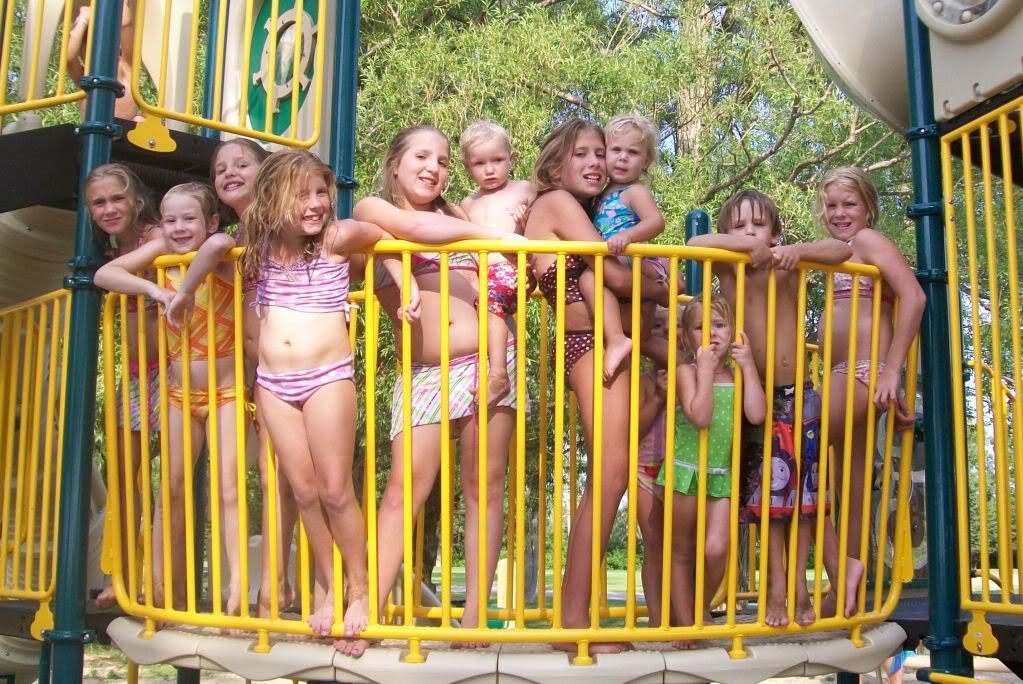 Sean must've missed out on lunch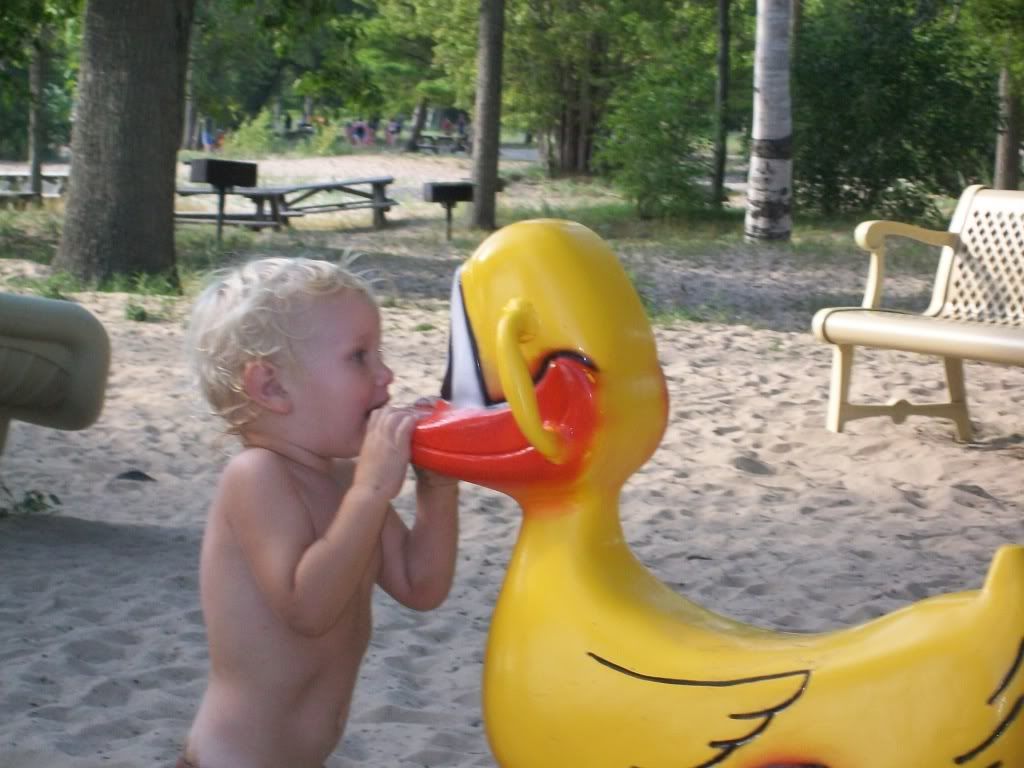 Charlotte and Danielle thinking "outside the box"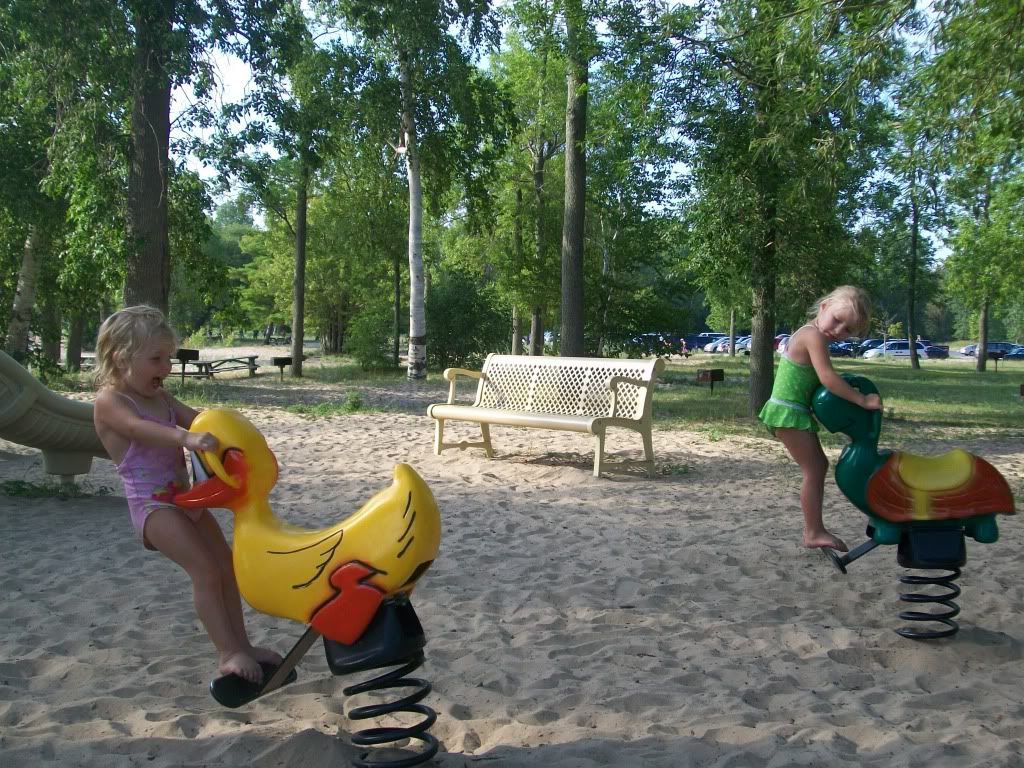 Cousins and best friends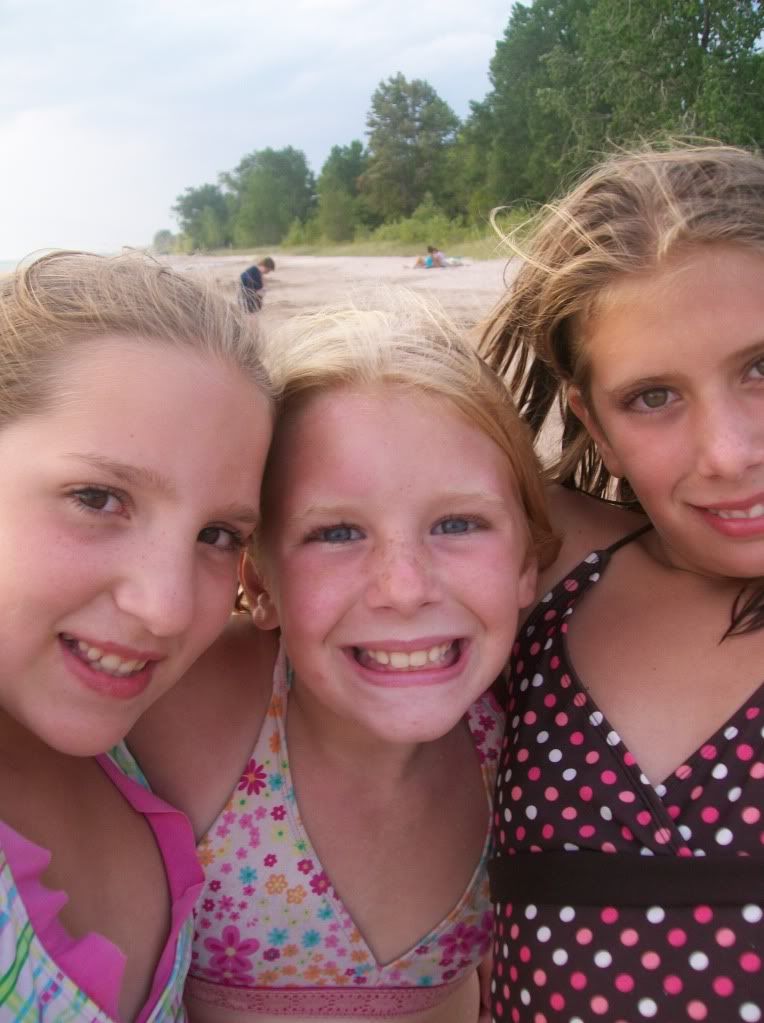 Luke stuck in his own hole. He was digging by himself on the beach when I went to see what he was doing, he informed me he WAS stuck but thought he could get out now. lol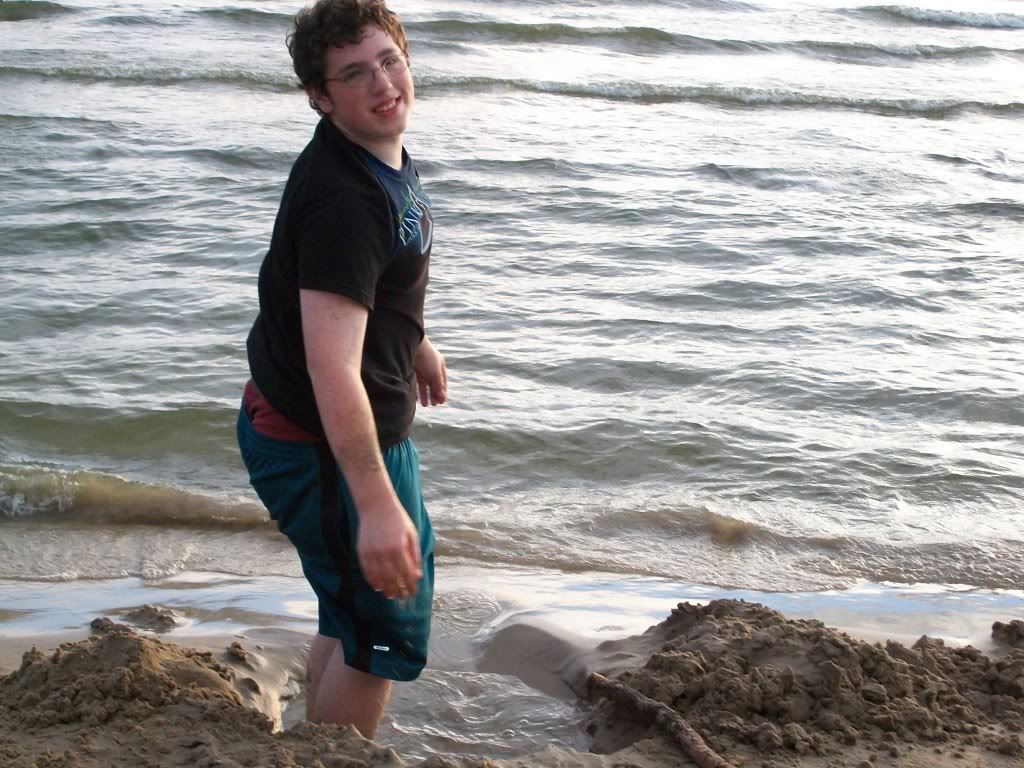 Drip sandcastle Luke made per Liz and Michelle's request (Liz wanted a drip one, Michelle just wanted a sand castle)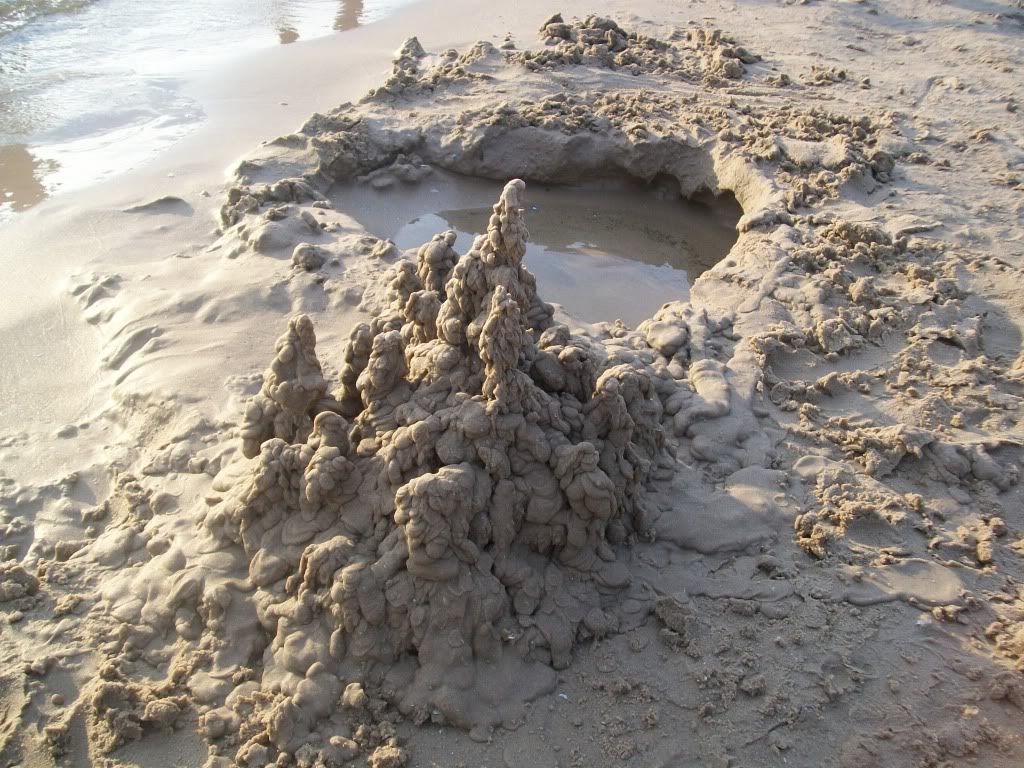 Getting ready for dinner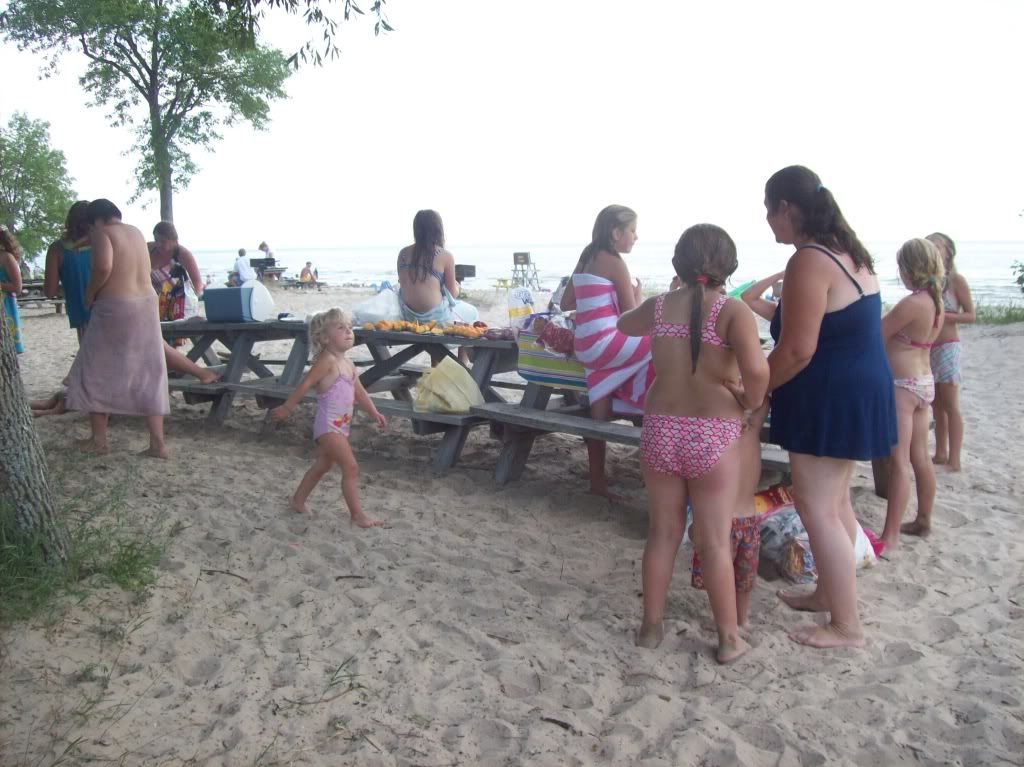 Enjoying sunset pictures...
Carrie's "artistic" picture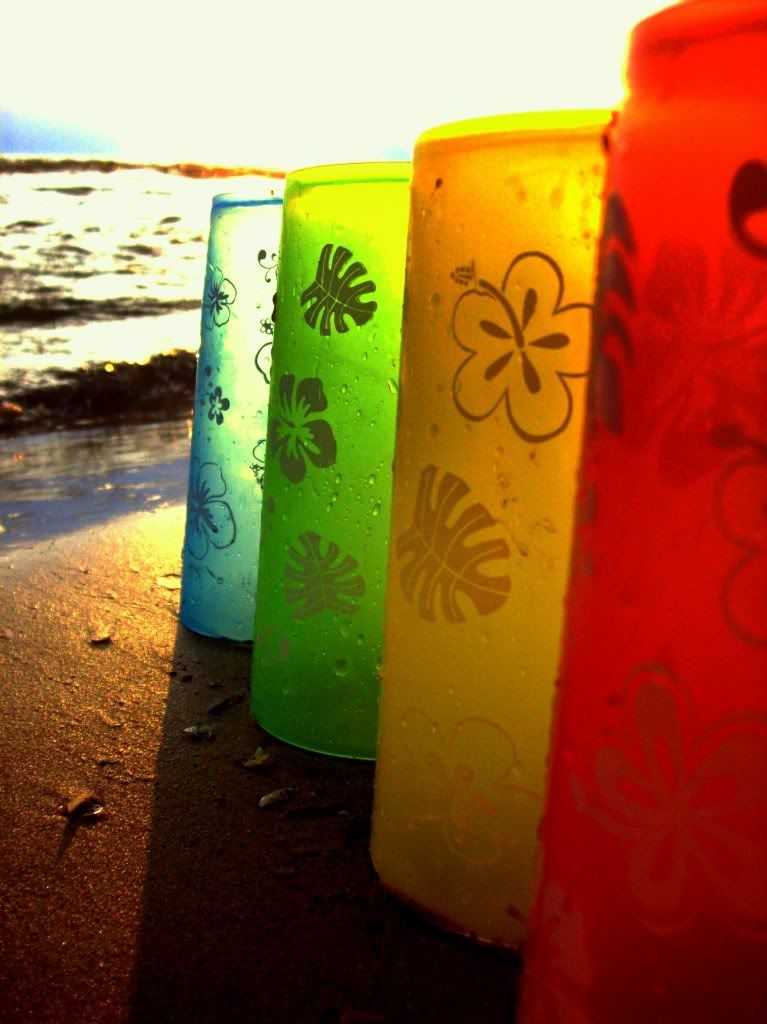 Sean playing with his dump truck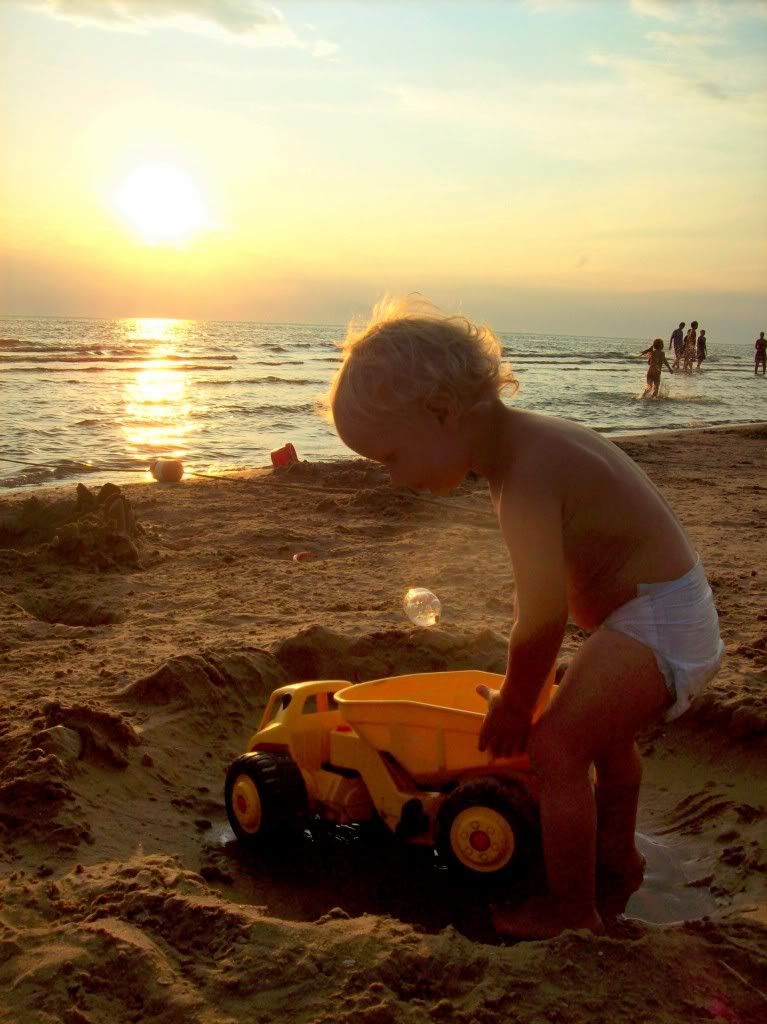 Big kids playing volleyball in the water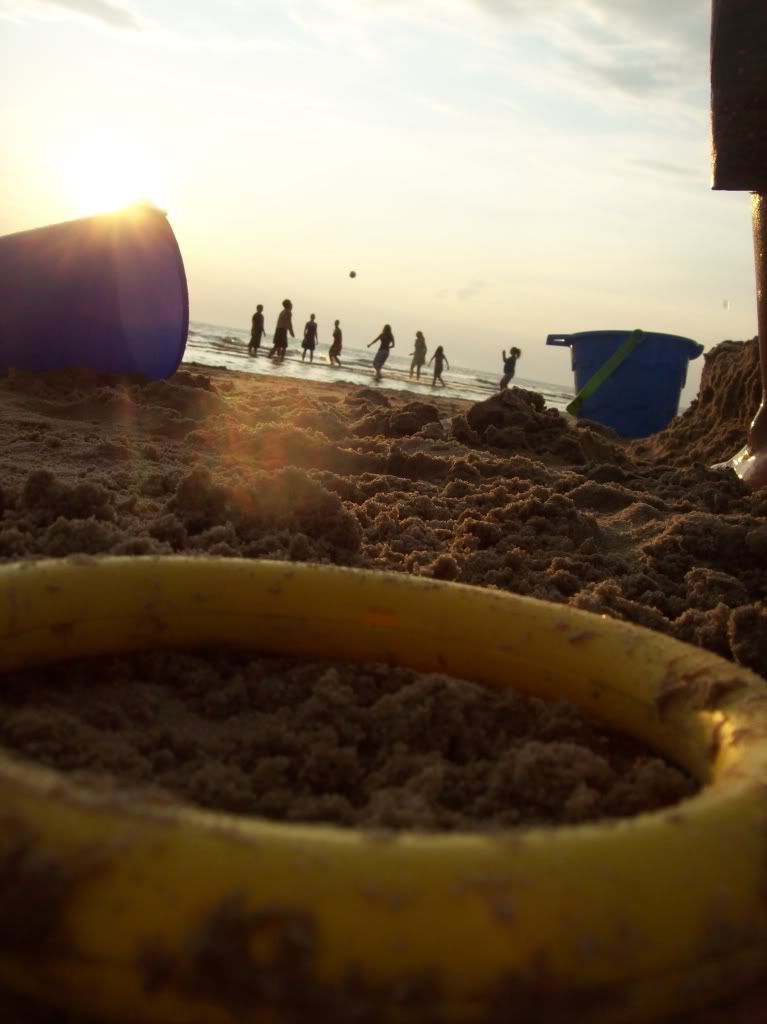 Little ones wading