We've all enjoyed Tom being home these last 5 days. I really wish it was for longer as it seemed to FLY by! On Friday we got up bright and early and went to our favorite beach...Southwick's. It was a hot and sunny day, perfect beach weather. Tom went to gas up the van (to the tune of $97!) while we finished packing up the entire contents of our house and even some of the neighbor's (or so it seemed). With the back of the van crammed to the roof and the kids all piled into our seats were were off. Danielle was more then happy to ask every 5 minutes..."Are we at the beach now?".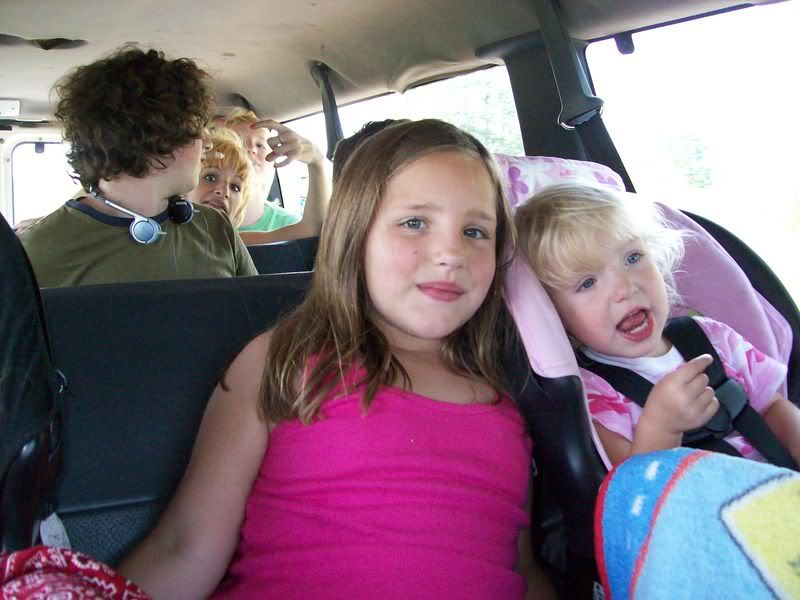 I can't blame her, she first saw Lake Ontario 20 minutes into the 80 minute ride. Makes perfect sense to her that we were almost at the beach.
Everyone started cheering when this came into view...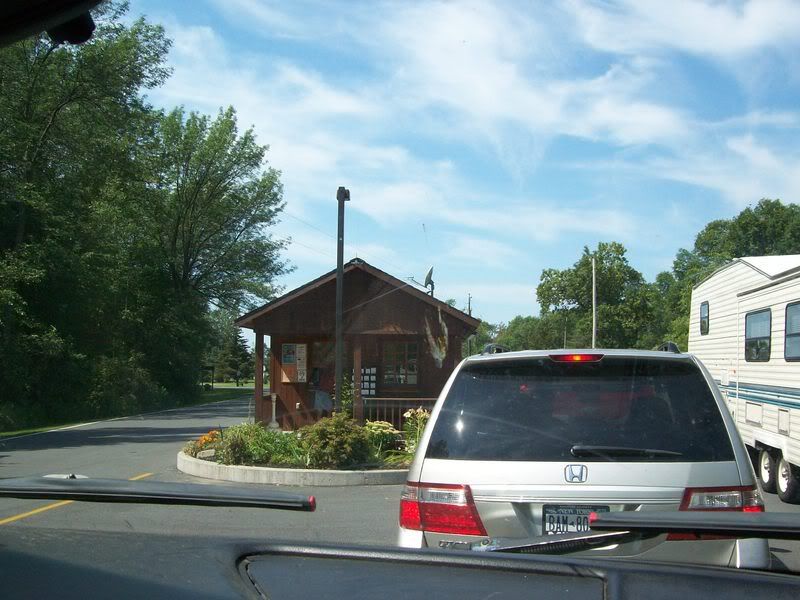 Excited kids waiting for us to finish setting things up so they can GO DOWN TO THE BEACH!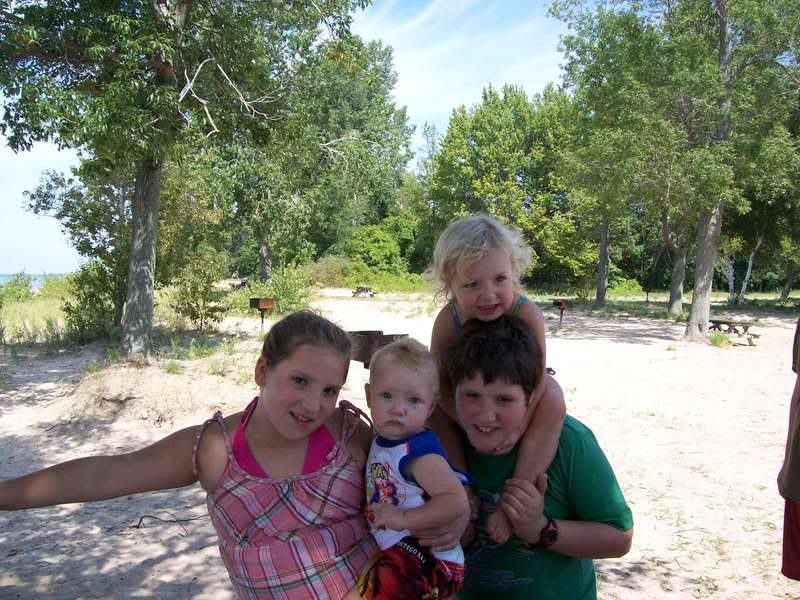 The beach is perfect for babies and toddlers.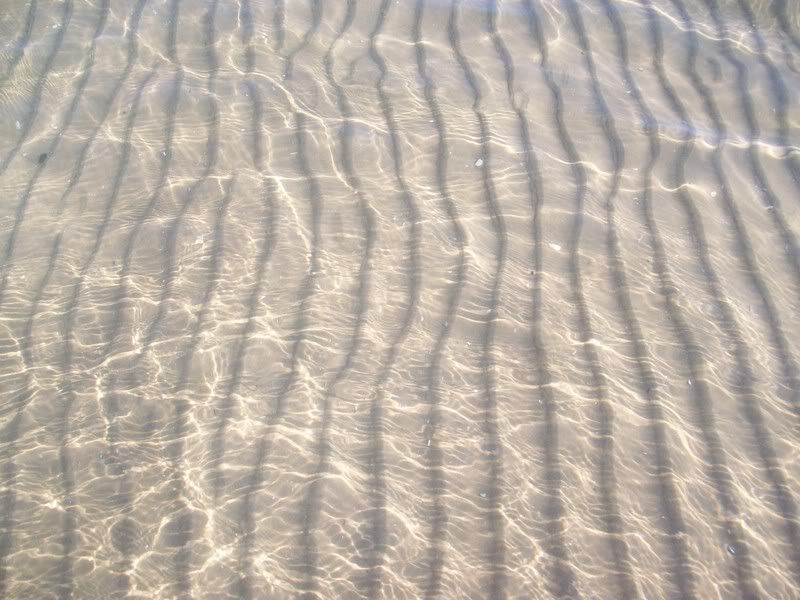 It's all sand and very shallow for a good bit of time. There wasn't any seaweed along the shore and I only saw a few patches in the shallow sections. (didn't go into the deeper parts so have no idea how it was out there). Sean crawled around in the water for quite a while. Then he discovered the sand and a "pool" someone had dug earlier. Oh he was in heaven! He sat in his hole, splashed in the water and dug in the sand. He then realized other kids' holes and creations were much more fun. After trying to prevent him from being Babyzilla way too many times I decided it was time for a break from the sand and water. So we headed up to our table for a while.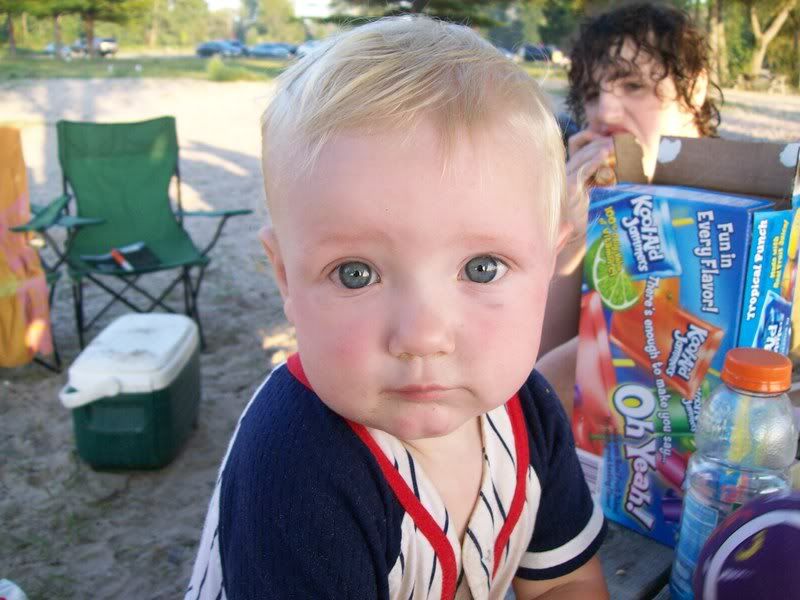 Sean fell asleep for a good bit of time and Tom took the little ones down to the beach. I relaxed so much that I actually dozed off! lol I can't remember the last time that happened at the beach, probably when I was a sunbathing teen. The older kids spent a looooong time (over an hour...so say 2hrs) building sandcastles.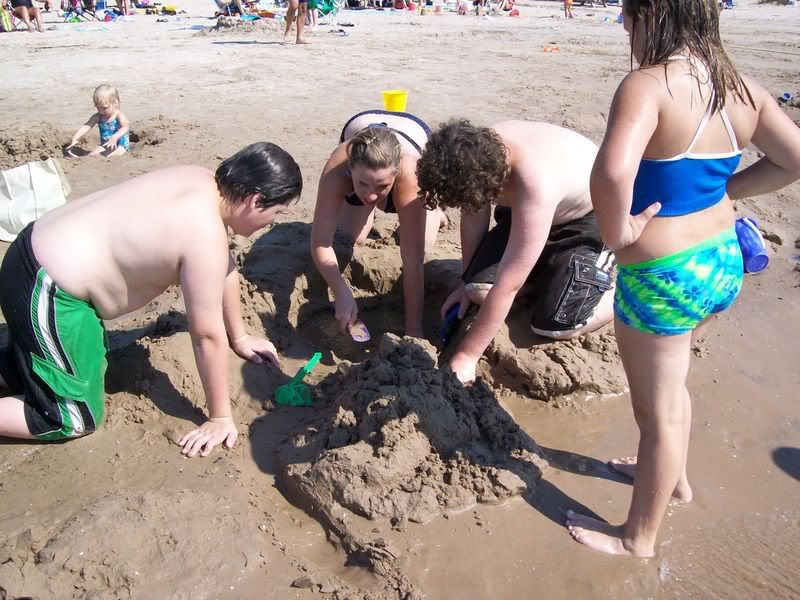 The start of their castle...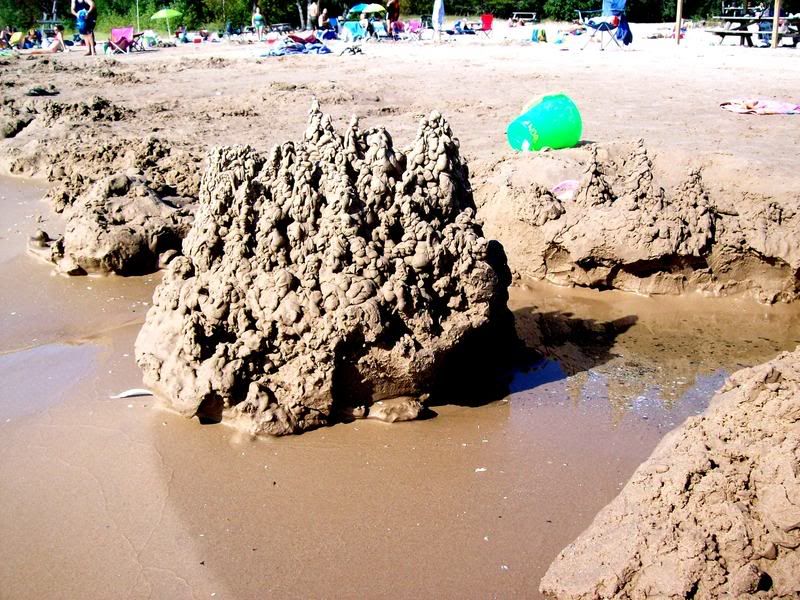 Danielle taking a break from digging and visiting Val on her blanket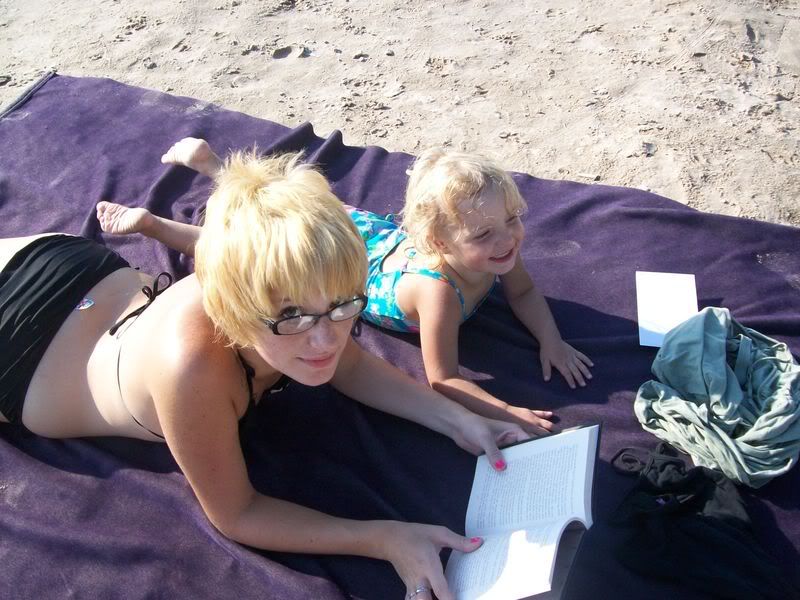 I'd love to be able to show you their masterpiece but it seems they decided to take a quick dip in the lake after they finished building it but before photographing it. Before they got out of the water some kid had come over and DESTROYED every inch of what they built.
The aftermath...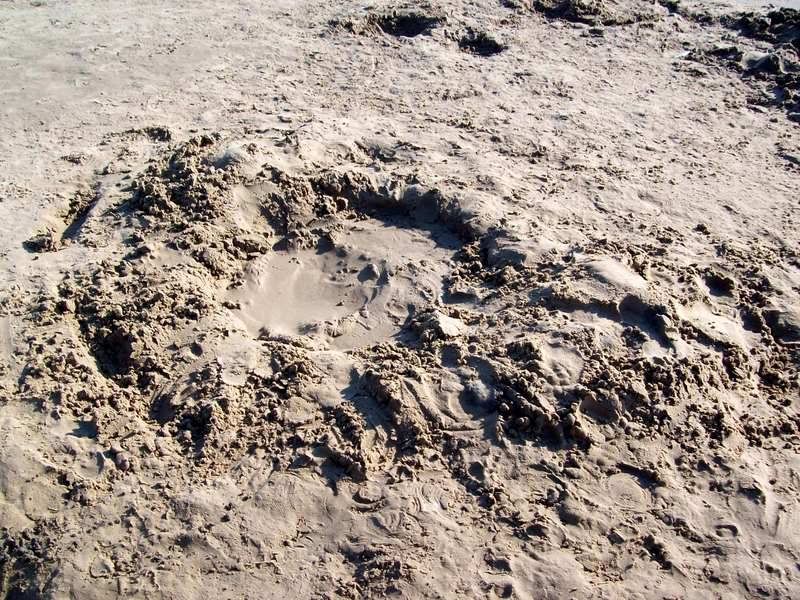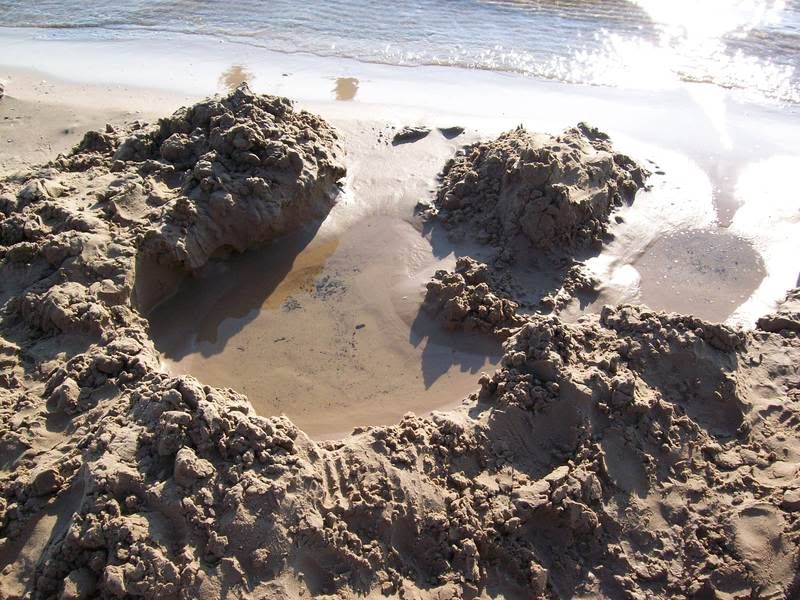 Michelle was SO mad at the kid. For some reason she decided to go back down to the beach and take pictures of him. She got one of him in action on someone else's creation.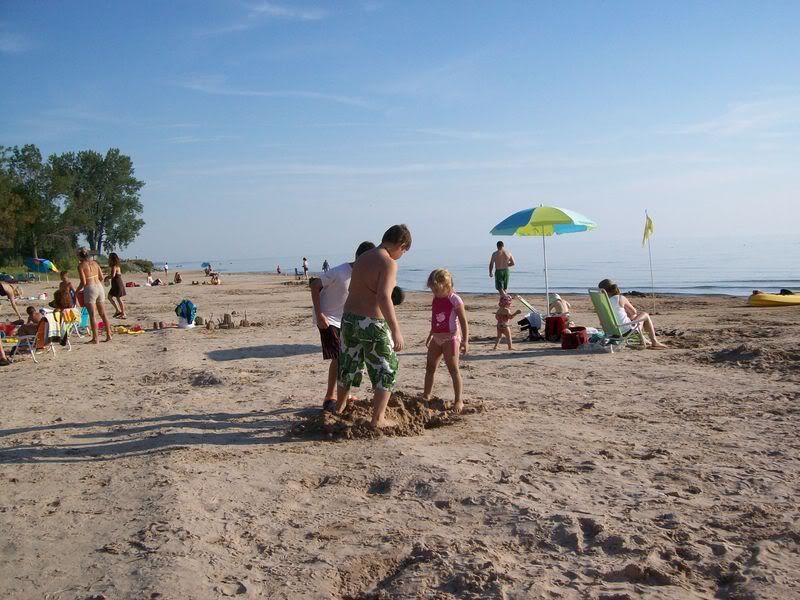 Tom and some of the kids went for one more swim before the beach closed. Then we sat in the shade, read books, talked and had dinner of burgers, coneys and pasta salad.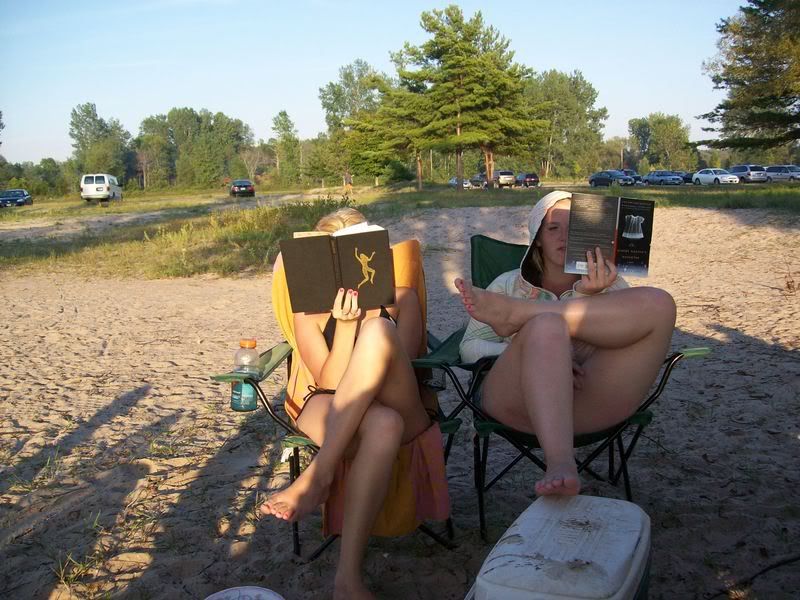 It was getting close to sunset so we packed up most of the stuff and headed to the showers. We rinsed the sand off and changed into our going home clothes. With the beach closed most of the people had left which meant we had the beach almost to ourselves. Tom and some kids played frisbee.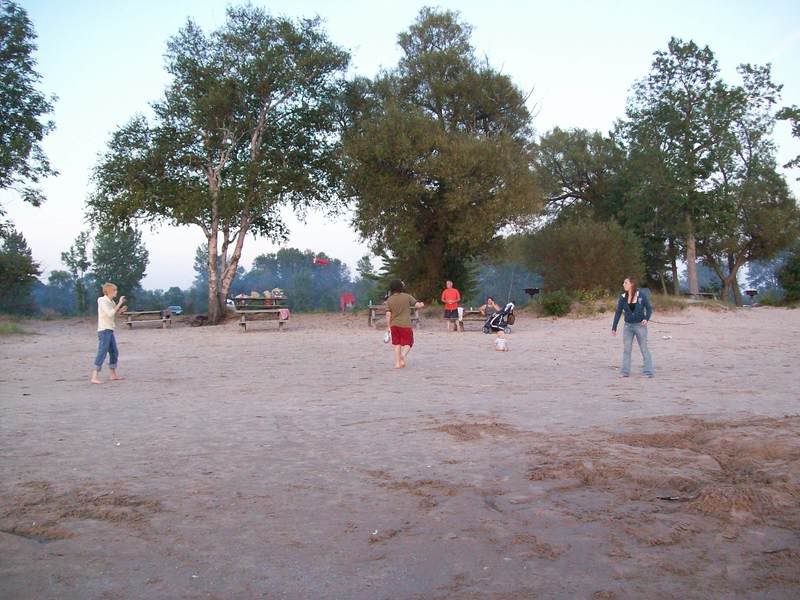 Of course they HAD to sit in the lifeguard chair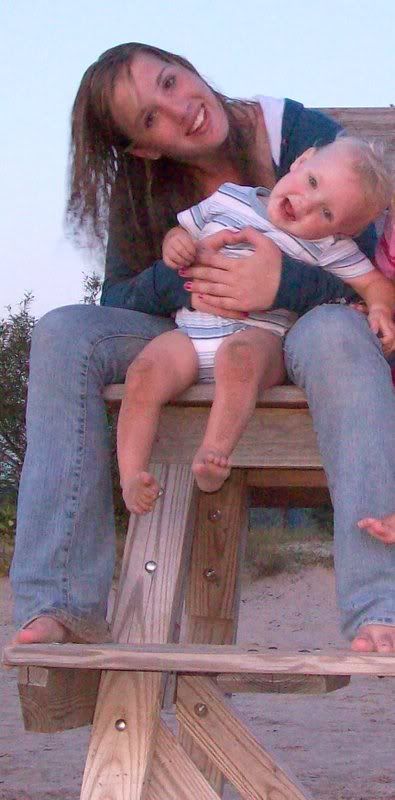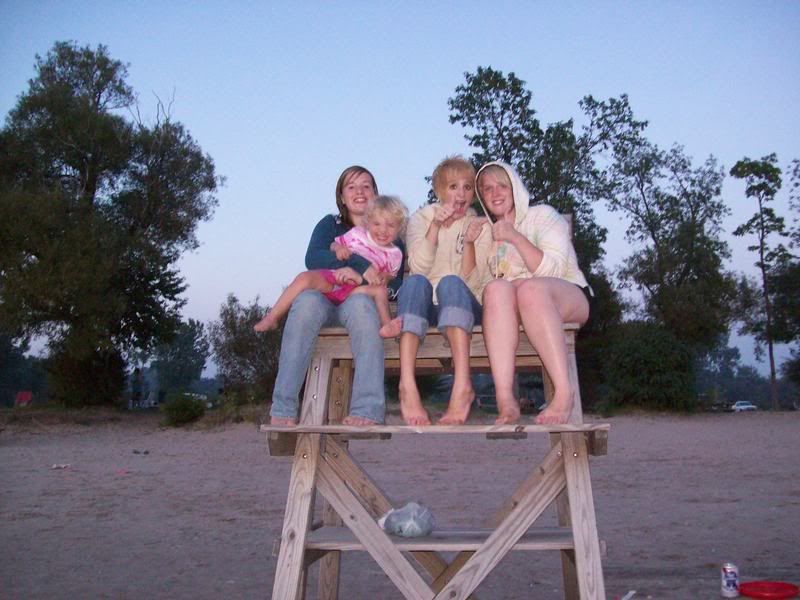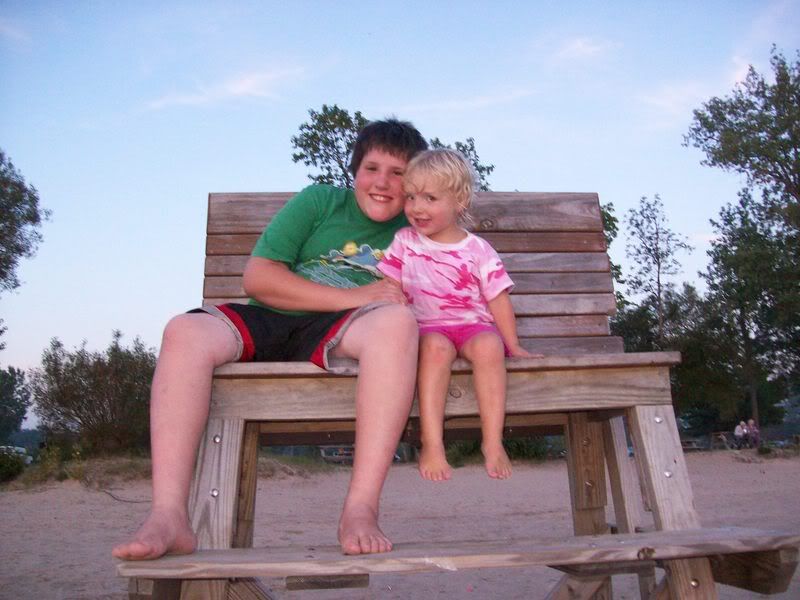 And get some cuddles in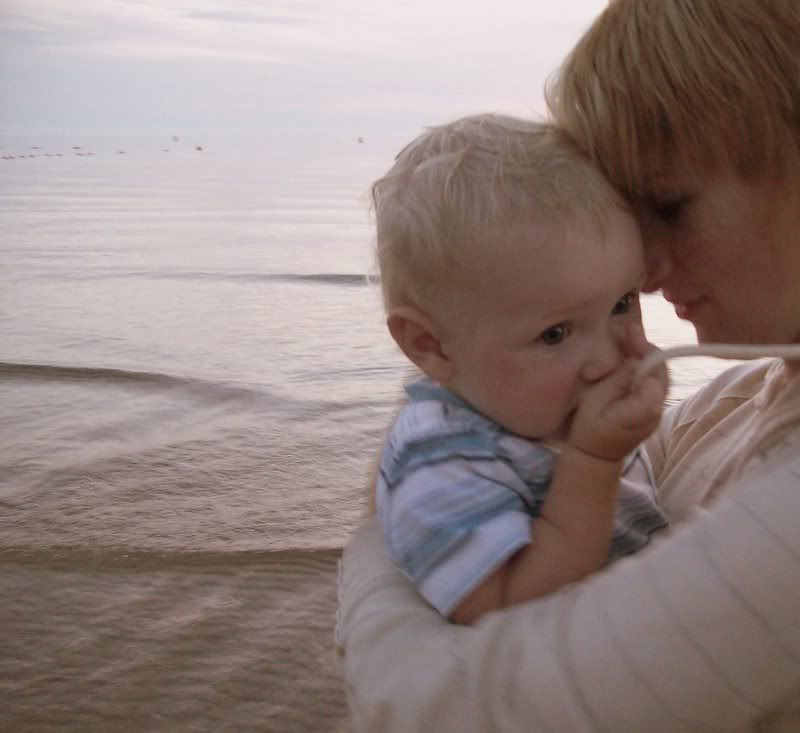 Then we all enjoyed the glorious sunset!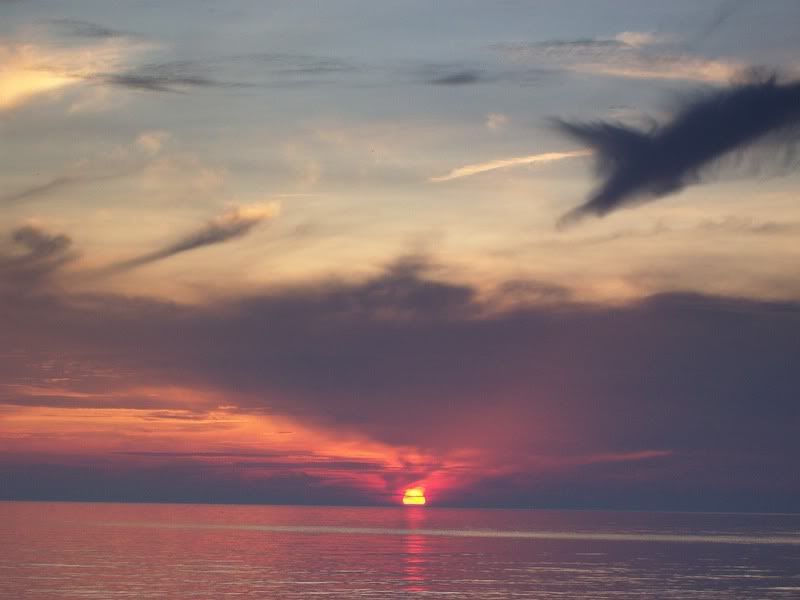 (notice the fish cloud in the top right? It stayed in that shape for a long time)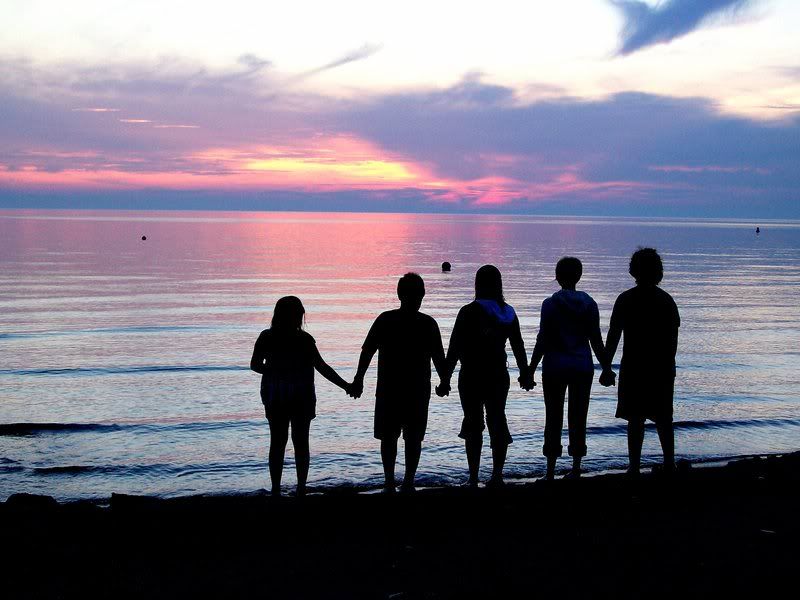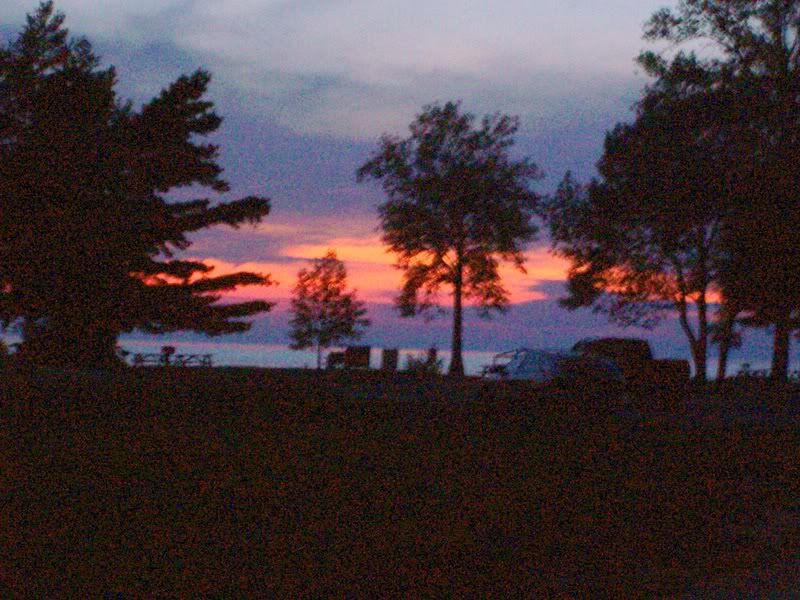 We were all soooo tired! I had a hard time driving home and was very happy to finally pull into our driveway.