During the transmission at church the little ones got restless so the older kids took them into the foyer to hang out and play. The lighting in the foyer made for some great pictures. It's hard to choose which to share.
One of my favorite of Charlotte, Danielle and Sean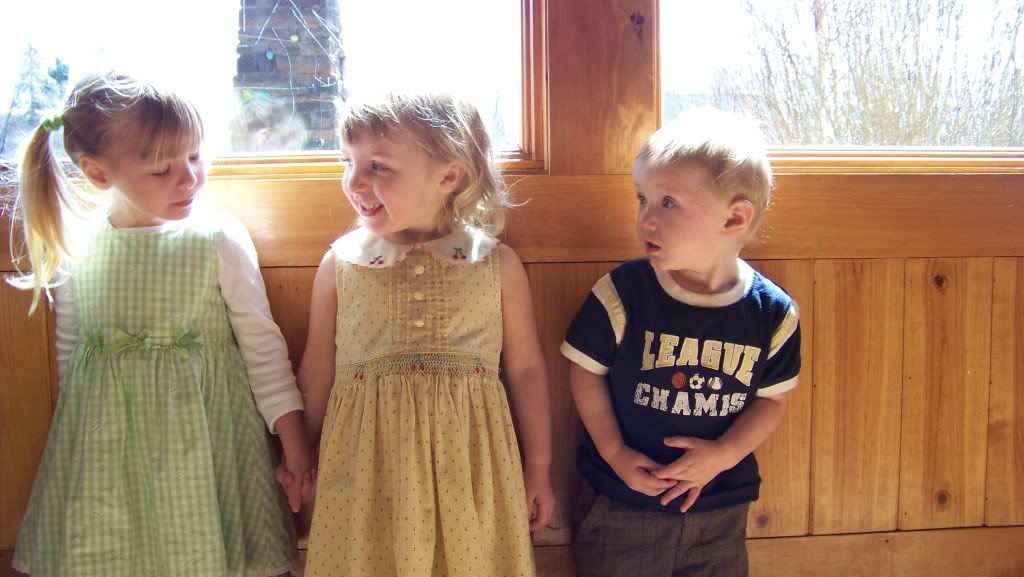 A game of duck duck goose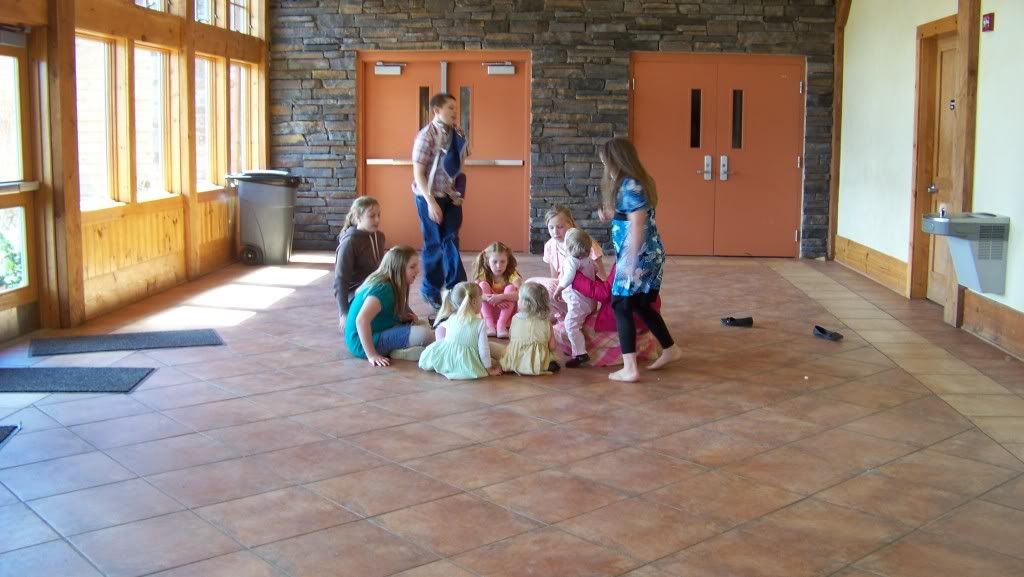 Danielle and Charlotte hanging out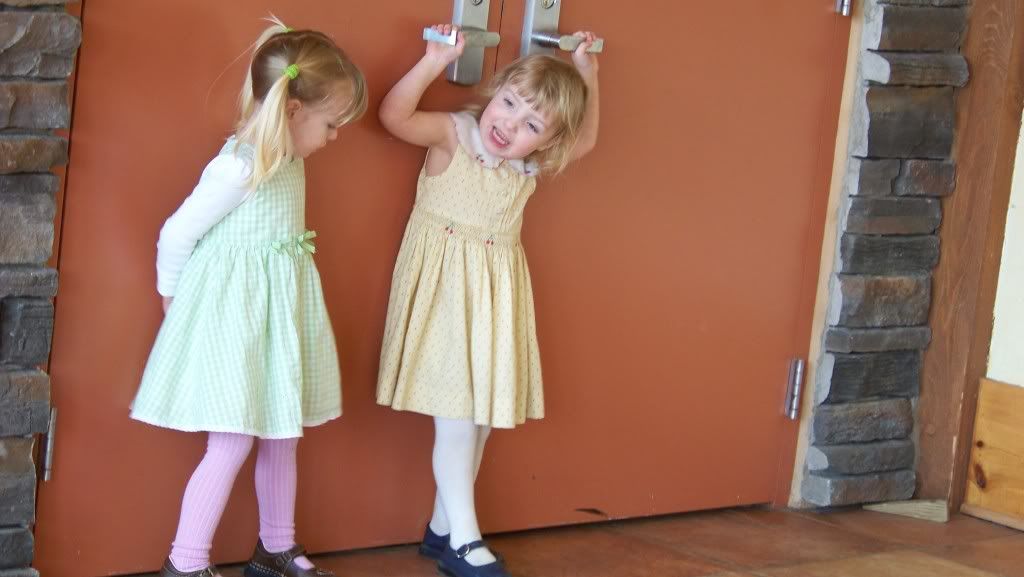 Best friends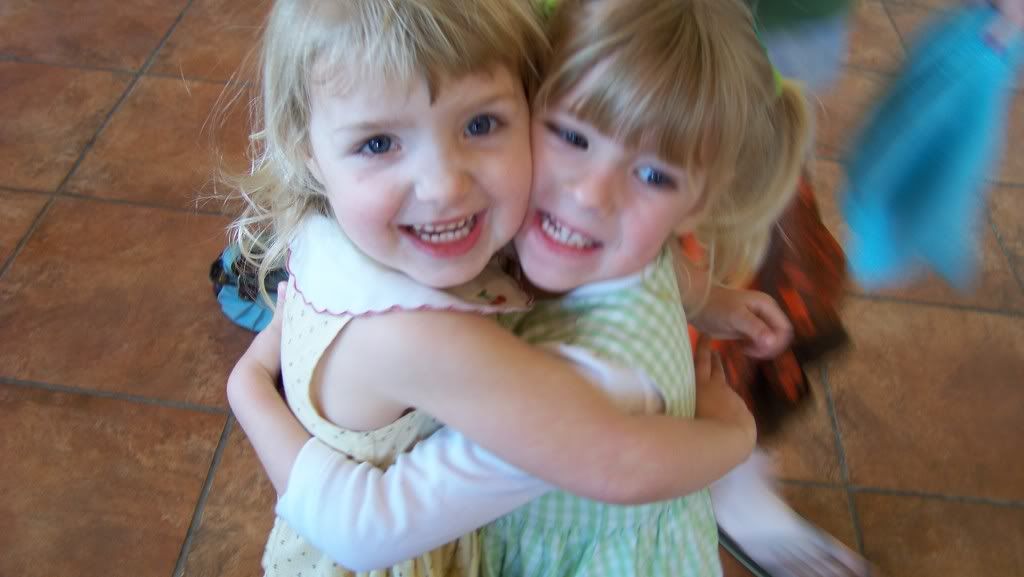 Kathryn and Camille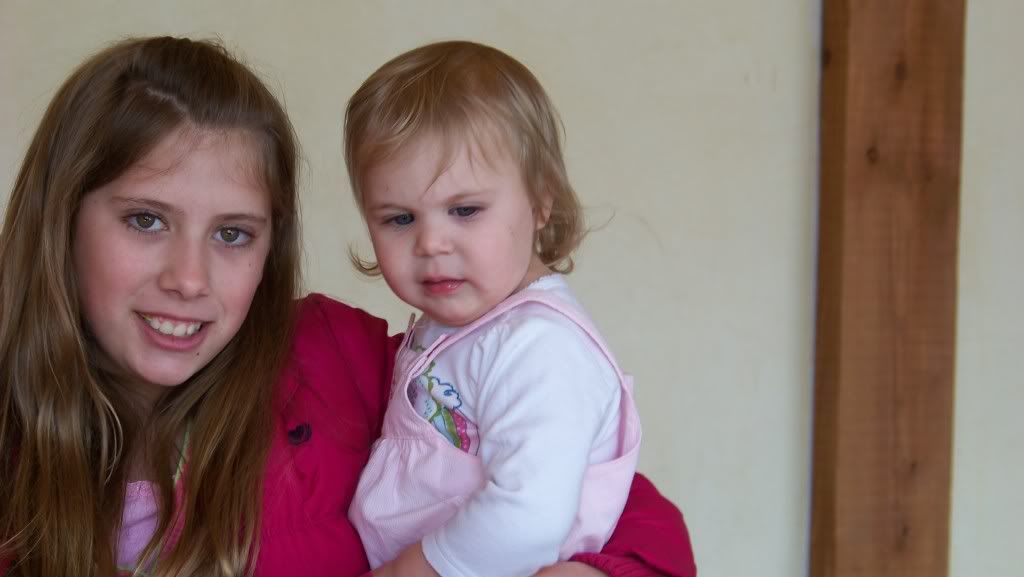 Eileen and Sean
Some girls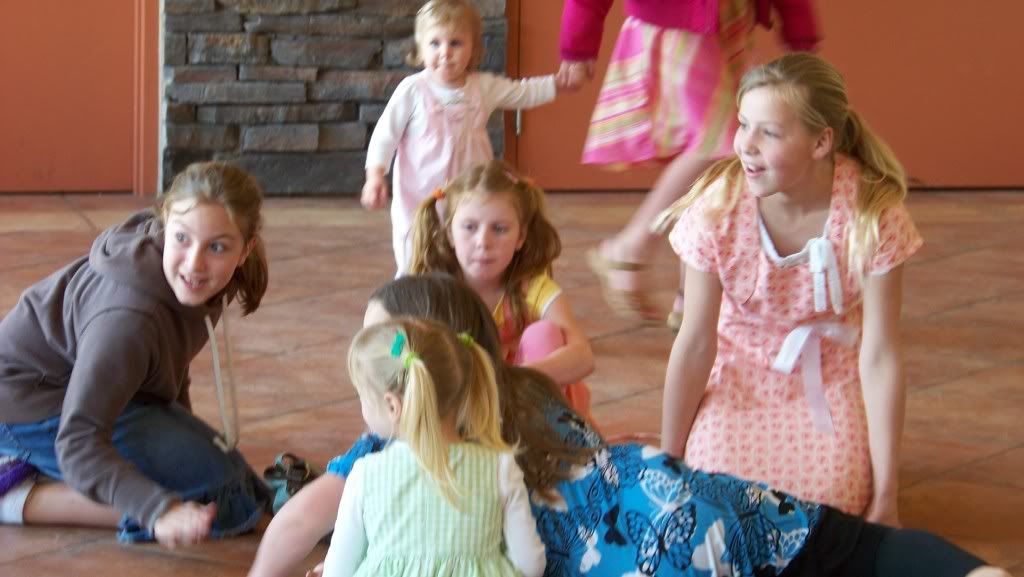 Sean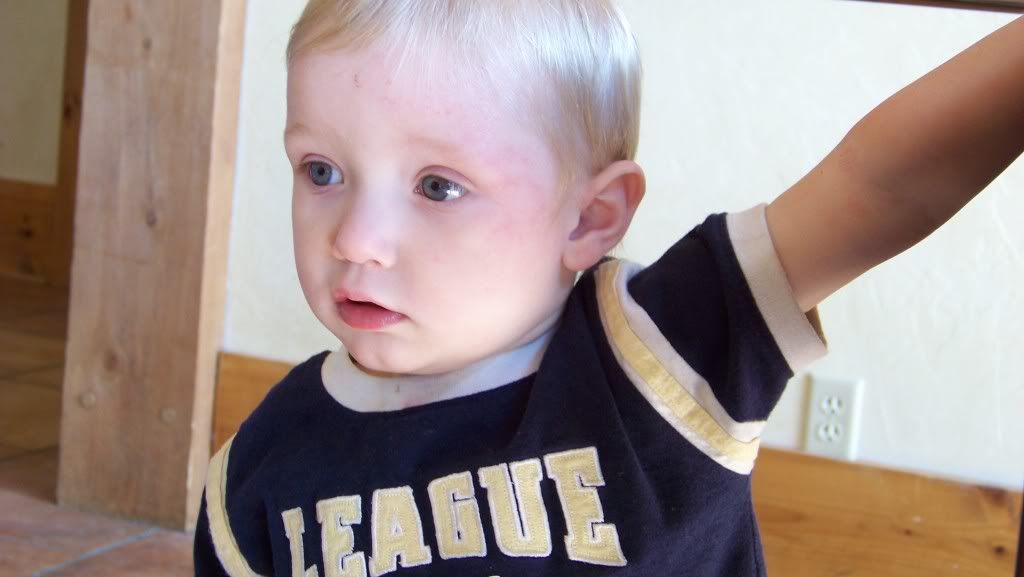 Easter egg hunt...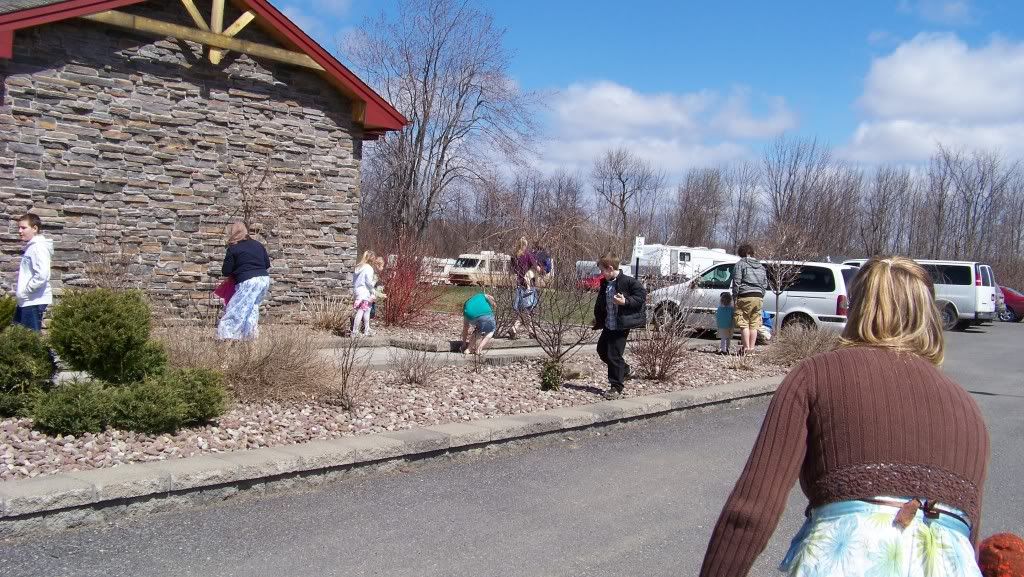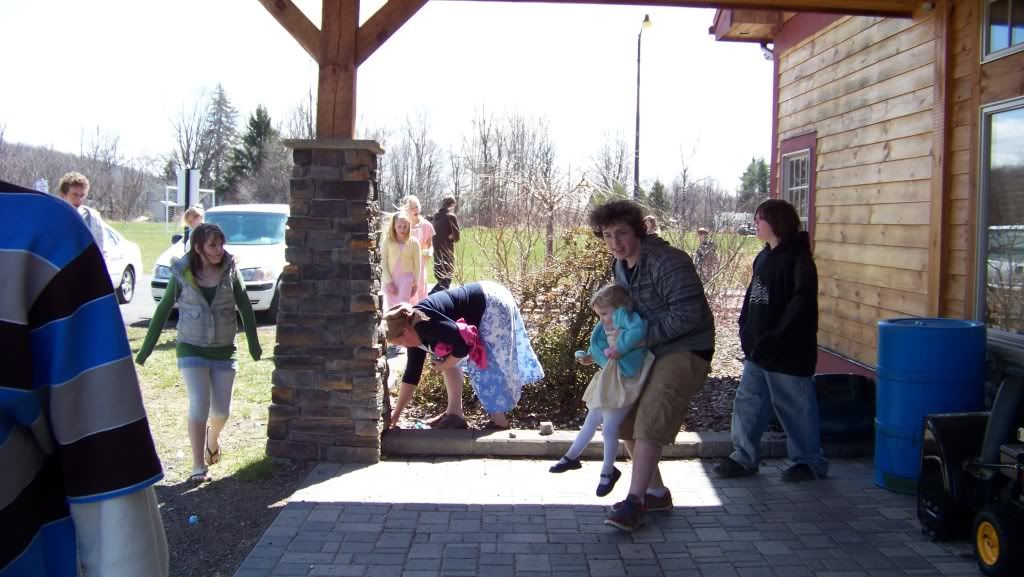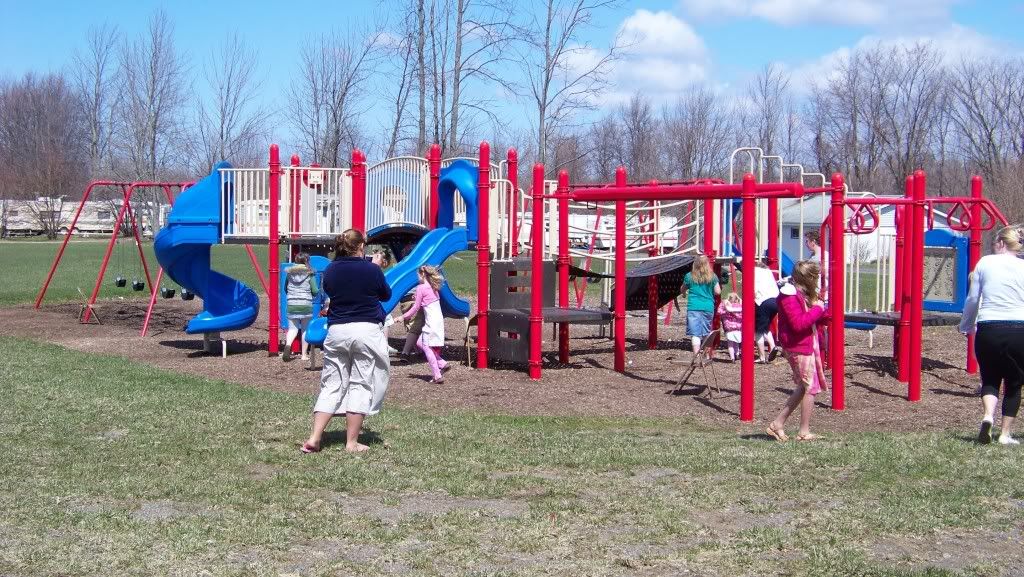 Danielle with her loot