A handsome young man with 2 of his best friends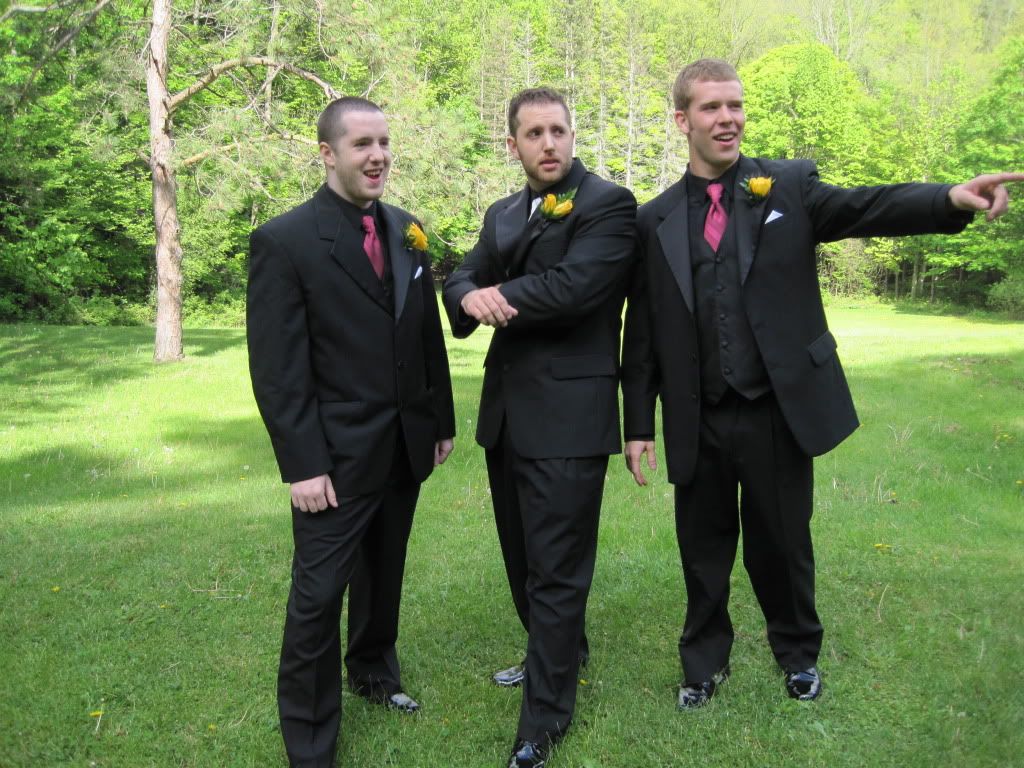 Meets a beautiful lady with 2 of her ladies in waiting.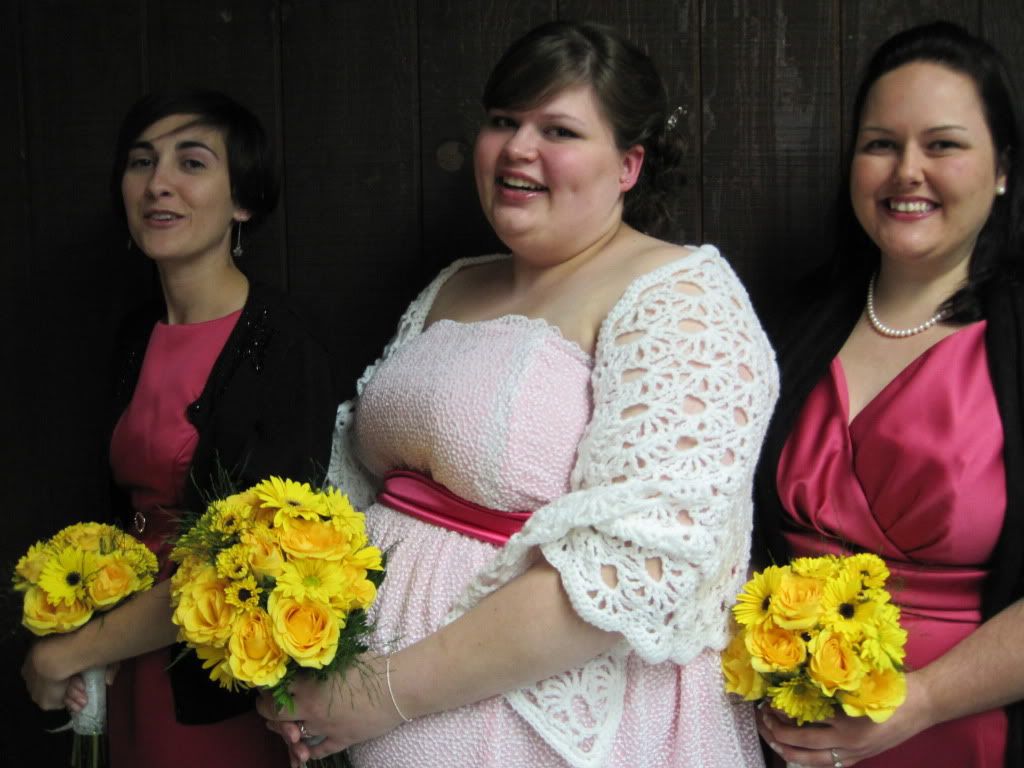 They invite a Justice of the Peace (who also happens to have taught both of them 8th grade history...he's since retired from that position) to a party with a few of their closest friends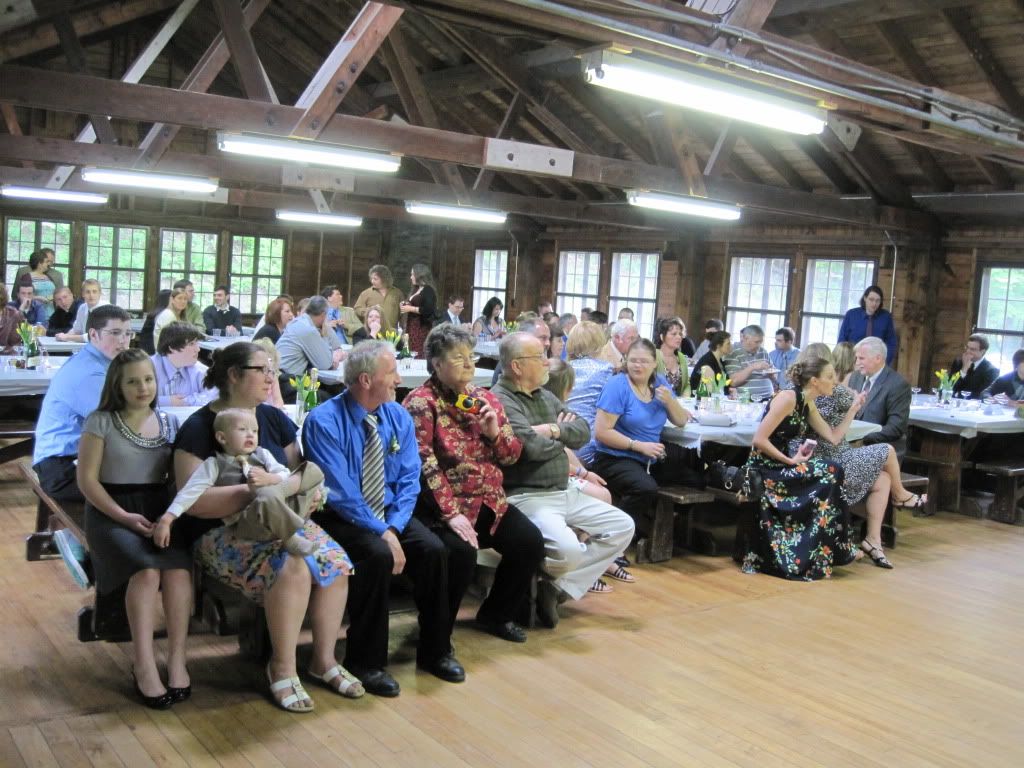 And it turns into a....
WEDDING!!!
Allison's dad giving her away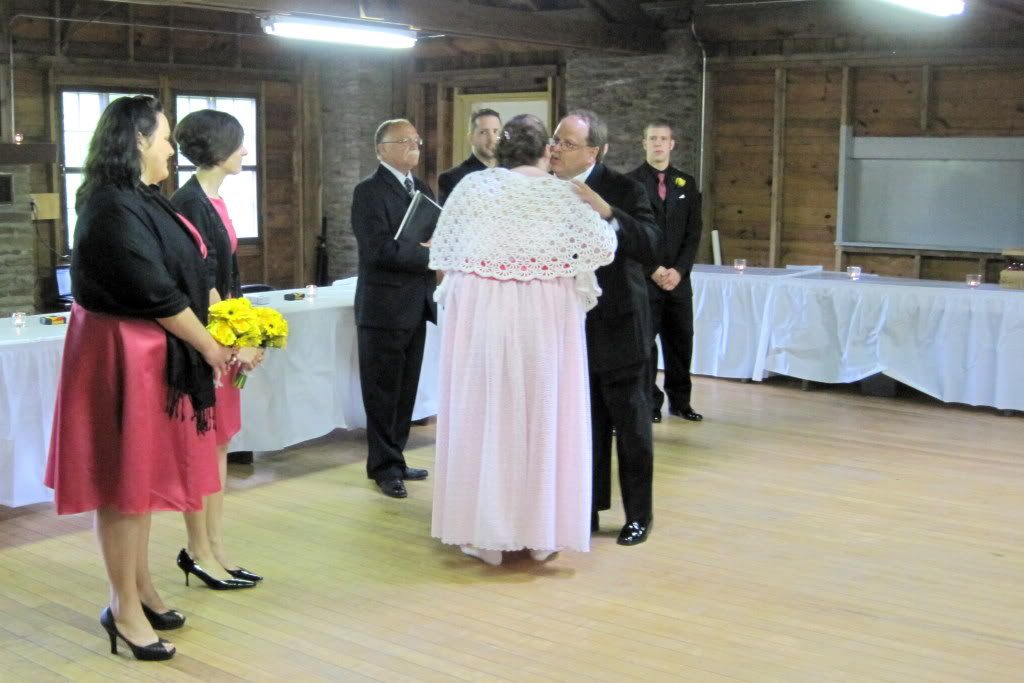 View of Drew during ceremony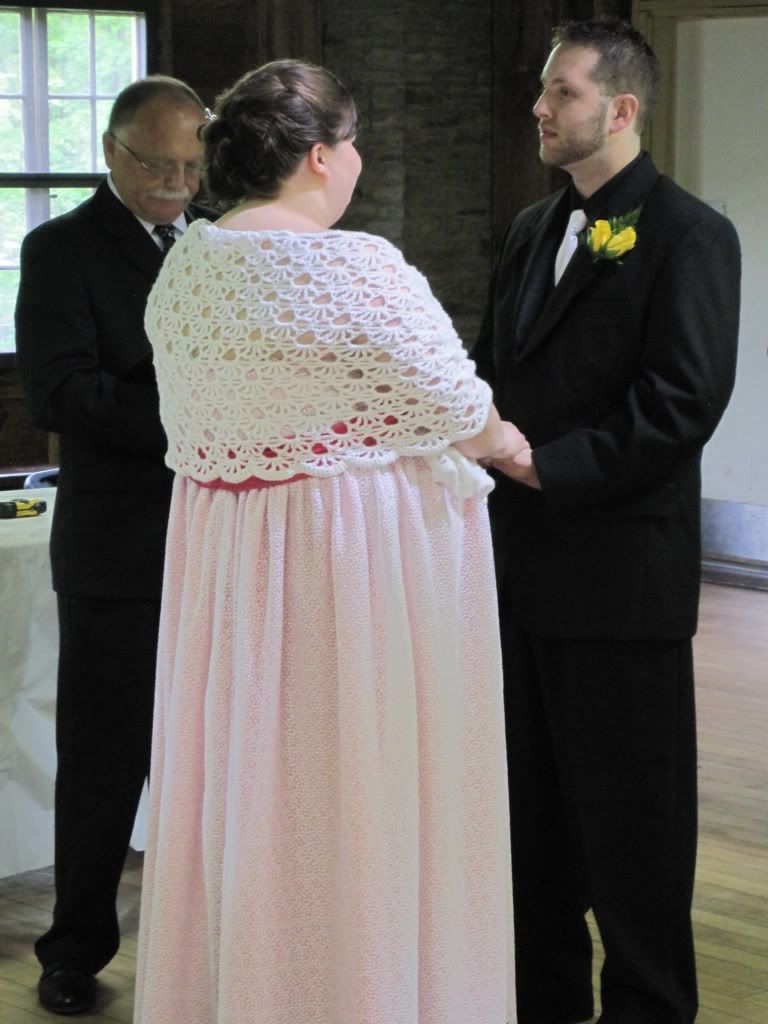 Allison during the ceremony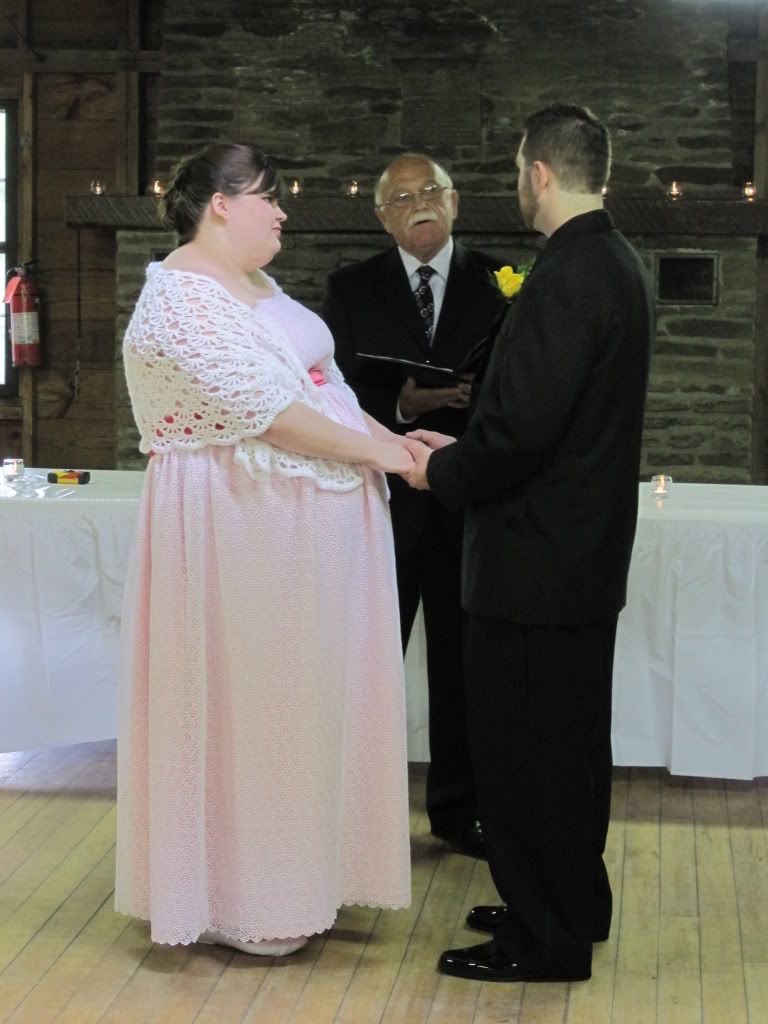 First kiss as husband and wife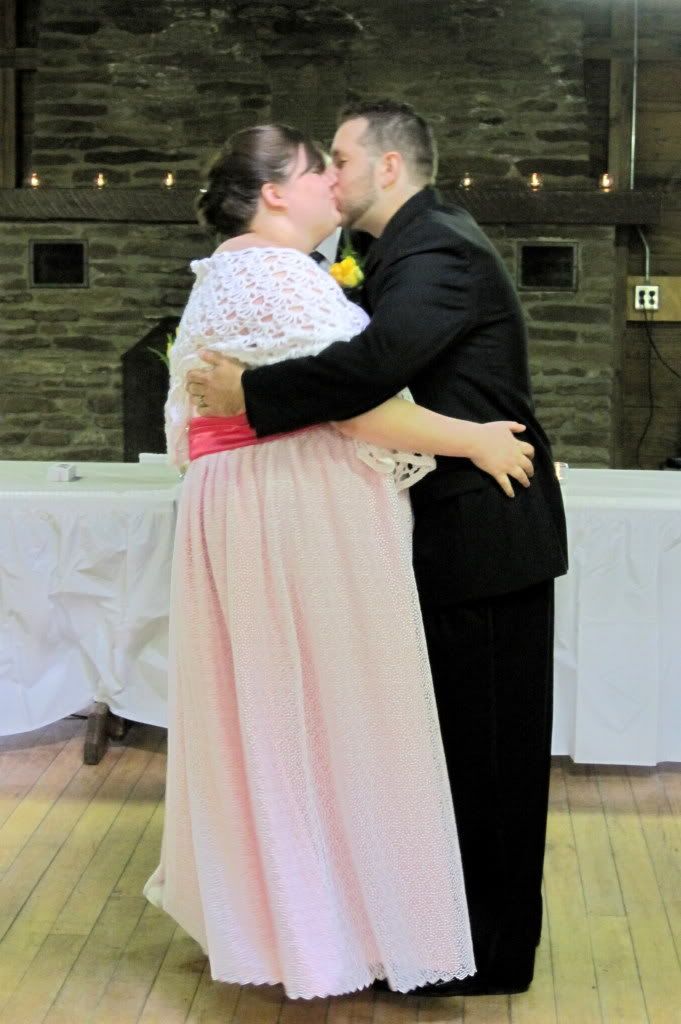 Yay! Look at us!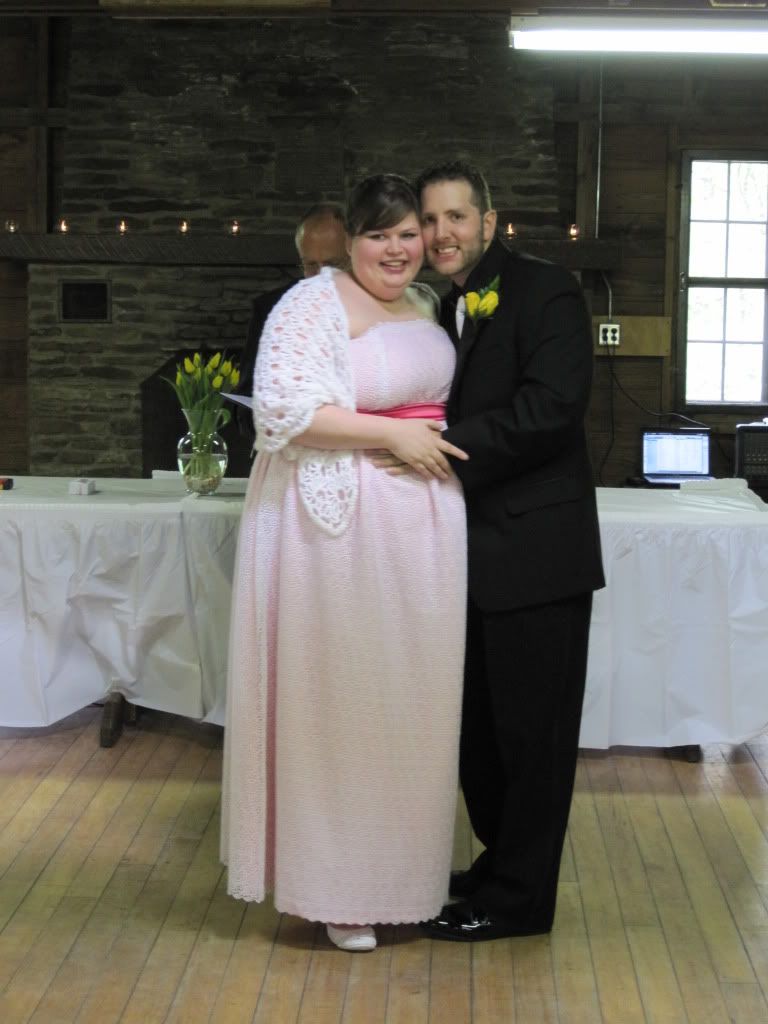 Onto a beautiful life together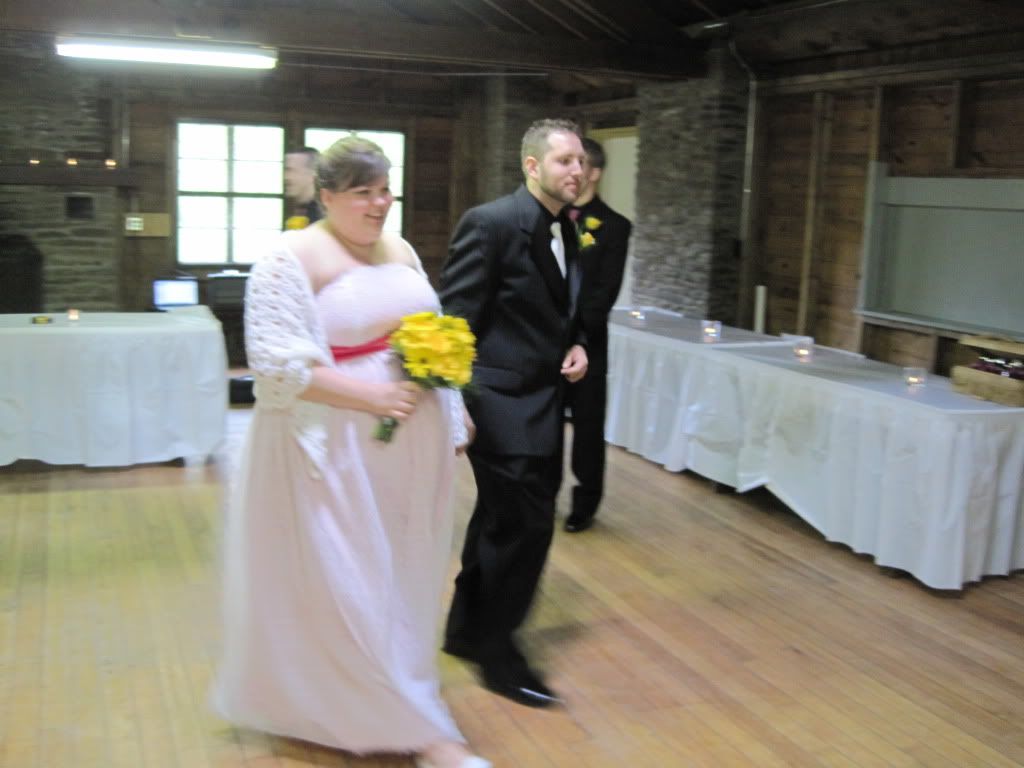 Things got a little confused after that. They were going to have a receiving line which didn't last long before they ventured out to take pictures at the falls in a different part of the park.
To get to the falls you had to take a .6 mile long trail with a huge section of stairs. Leg eating stairs. Poor Angie bit the dust and got pretty scraped up. By the end of the night the scraped up leg didn't hurt...the other one was killing though.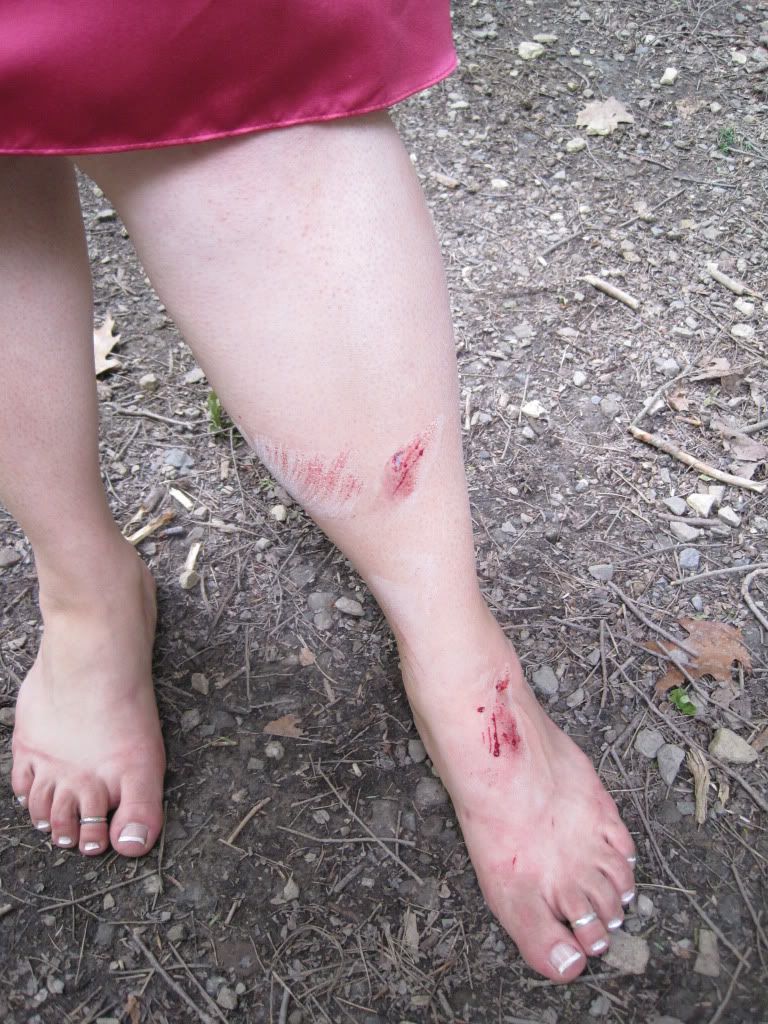 The group shot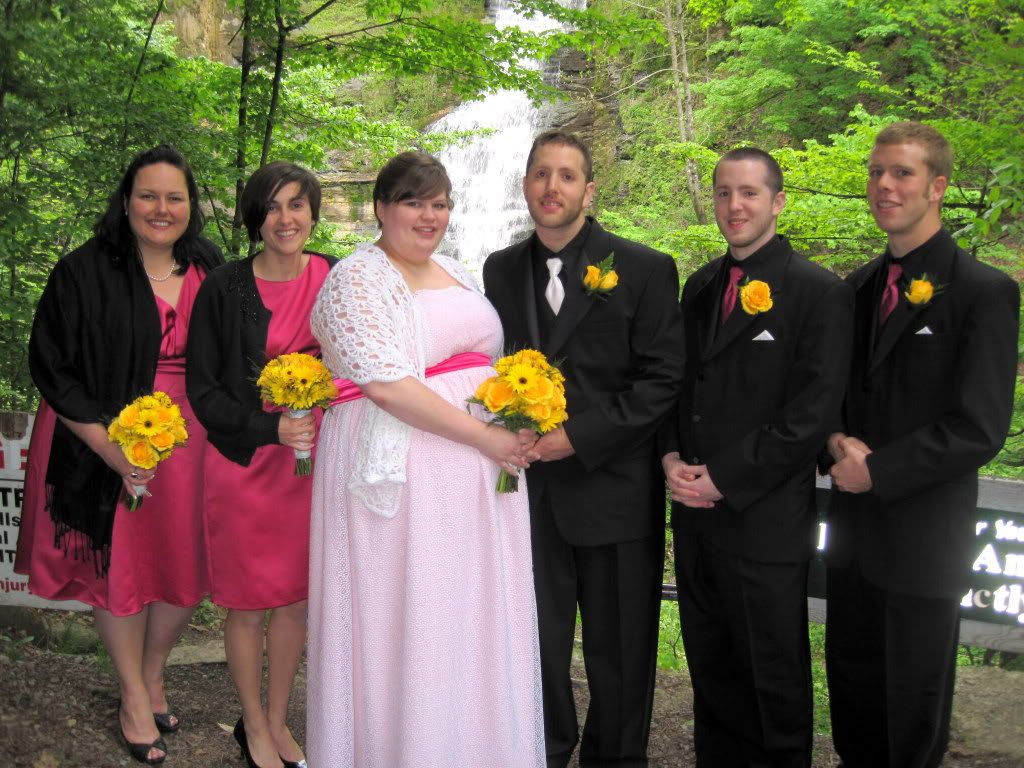 Back up the stairs to the reception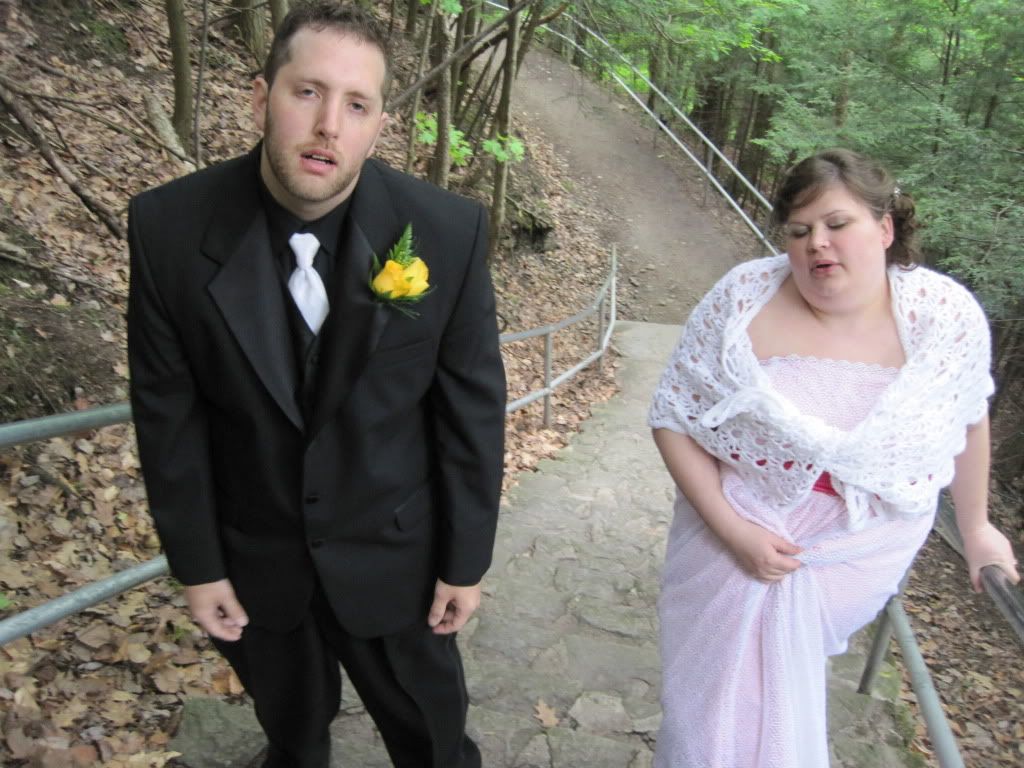 KIDDING!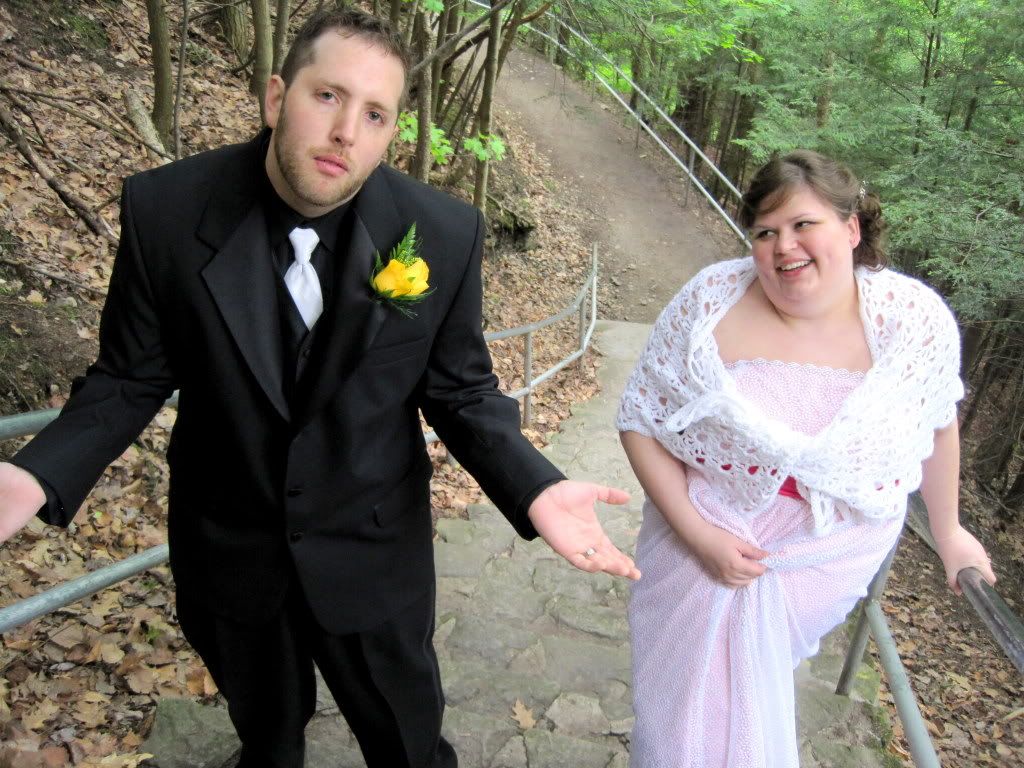 Next up...the rest of the story (will probably be tomorrow or Sunday)