Today looks to be on the good end of the spectrum. :o) I'm a tad achey but nothing I can't ignore. I even managed to get an overloaded hamper of darks down the cellar stairs today. I got in front of it and let it slide from stair to stair. So my hallway full of laundry is getting a dent put in it.
I bought almost 30yds of fabric ($1/yd) when I was at WM yesterday afternoon. It might have something to do with why I'm so ambitious...wanna get sewing! Usually I'd ignore my house and just sew, otherwise I'd never get to it. BUT my patterns and such are still missing in my room somewhere so I have to do some work. Here's the 3 fabrics I bought...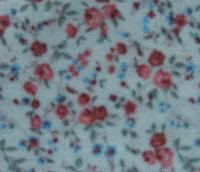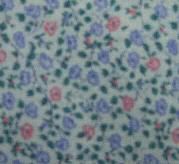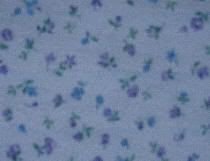 The lavendar one will definitely be a summer sleeveless jumper for me. If it goes well I might make one out of each bolt. LOL The girls are all clamoring for sundresses, skorts and skirts out of it. If I don't make myself jumpers, sleeveless blouses might be nice.
I have all this ambition and very limited time. Tomorrow D and I are off to the grocery store for the day. Saturday is the first day of an all weekend soccer tournament at church. This will require that I be ready Friday night for at least Saturday including meals and snacks all day. I have planned out the dinners until Sunday so I'm feeling a bit organized. After finishing a load or two of laundry I'll have the clothes ready too! Woohooo! Glad it doesn't take much to make me happy. LOL Now to get to work and maybe get me into the delirious spectrum.