With the nice weather brings new experiences or old experiences under new circumstances. I'm not really sure what was up with Sean but this calm, loving kitty scared the living daylights out of Sean. (although he's not on my nice list with him sleeping in the stroller basket!)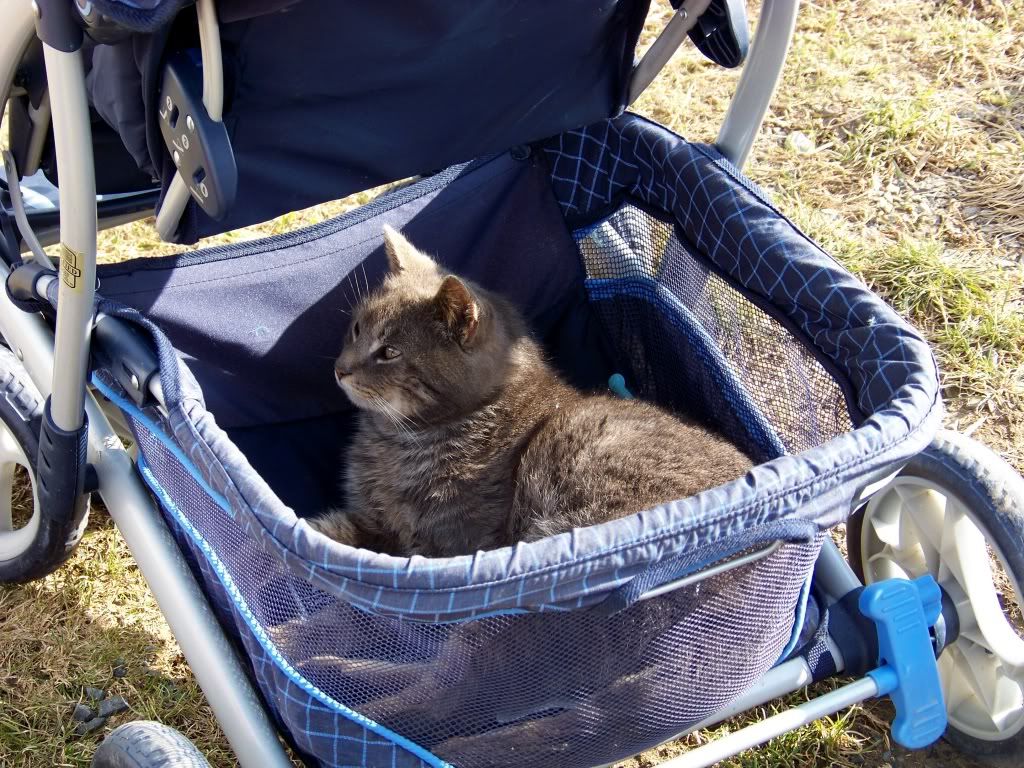 He's fine with the cat when it's in the house but maybe that's because the cat is usually lounging on a chair or snacking on crumbs...not "attacking" Sean. The other funny thing about this is that Danielle is usually freaked out about the cats. She hates them being in the house and as far as I knew still refused to go into the kitchen when they were in there (they're outdoors cats but sneak in whenever given the chance). Liz caught the whole thing on her camera with the video below...
(I changed the setting so this video is public. There shouldn't be a problem to view it now. My apologies to those that had a hard time. Thank you for letting me know)
Until the kitty went on the prowl they had a great time outside riding their bikes and scooters and enjoying the sunshine.
Olivia on her bike (and yes, I realize she's without a helmet. We've since talked about the need for one whether you're on the road or not)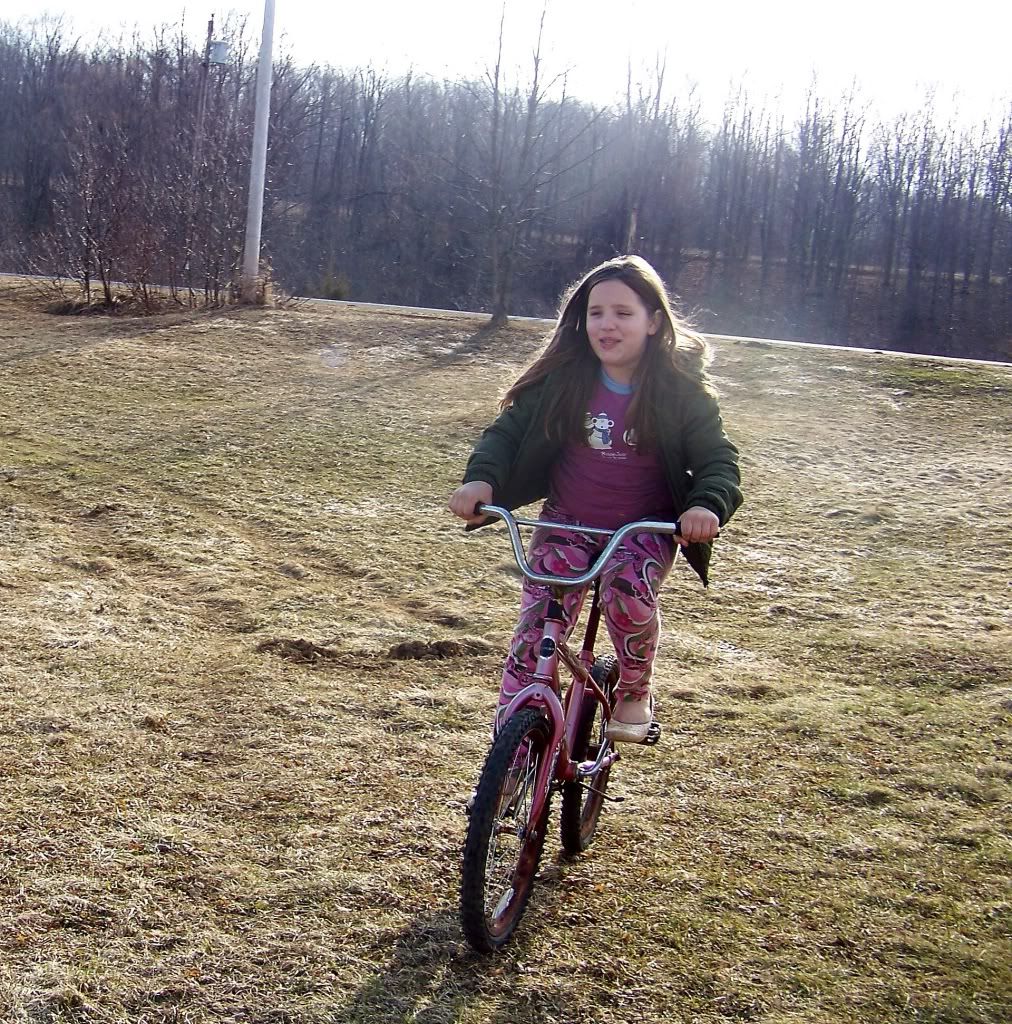 Danielle being a "big girl" on the scooter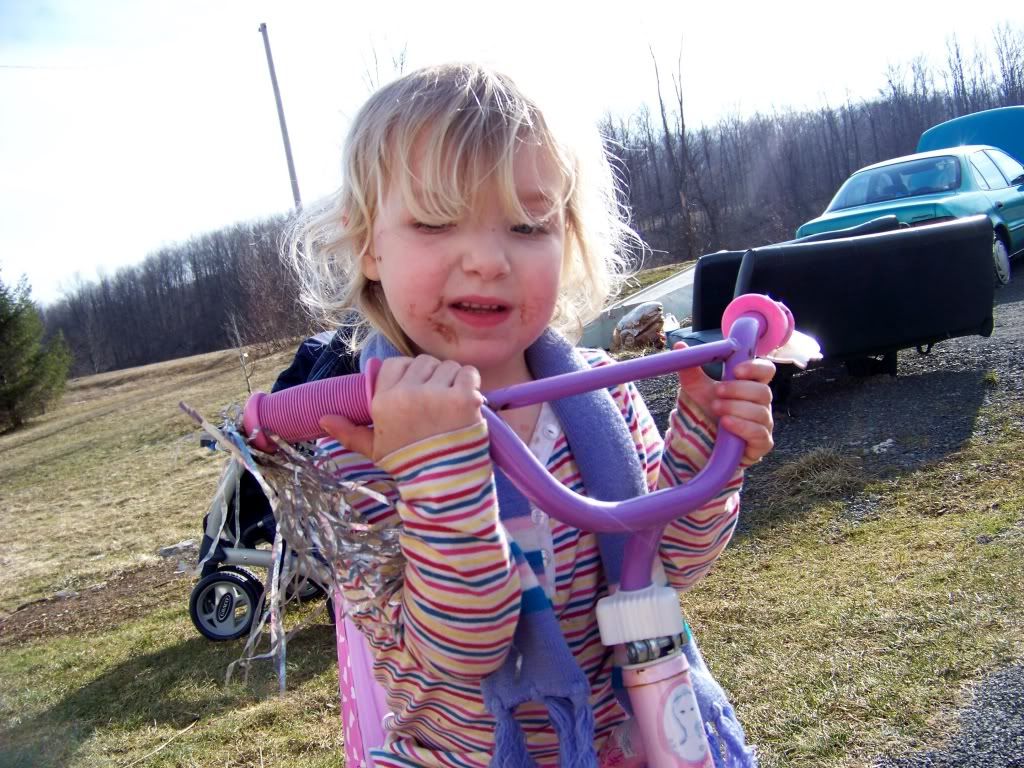 Liz and Sean (taken by Danielle!)