I wanted to share pictures of the three main projects I've got going. The first one is the first blanket I made. It's a shell stitch blanket and feels pretty thick. I'm not sure if it'd be good for a new baby, although would probably be good in the winter for a fall baby. I guess it'd also make a good lap blanket. It could be considered done but I'm thinking I want to make a border around it. I just haven't decided what border and what color to do it. Or if I do want to add it. lol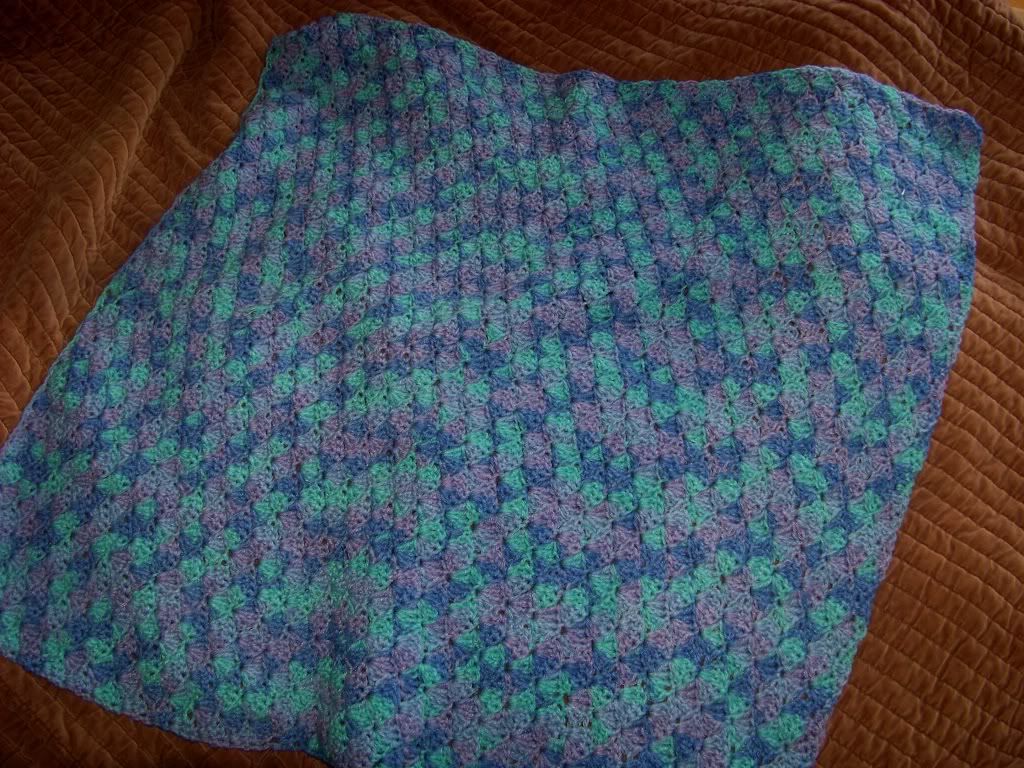 The second one I started was a cotton hooded scarf. I found the cotton at the dollar store. Originally I put it aside because I ran out of yarn, then I bought 10 more skeins. Not sure why I moved onto the next project.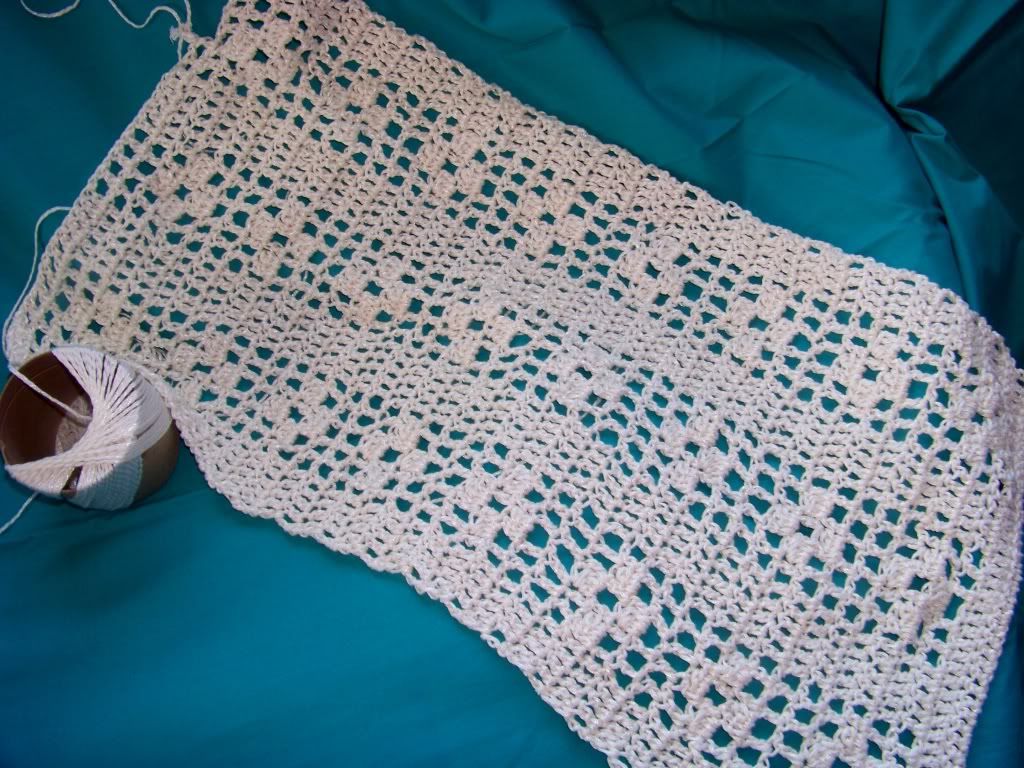 The latest project is a yellow lacy afghan. It's the first full size afghan I've done. I'm 3/4 of the way through the second skein. I'm thinking this might be a Christmas present for Carrie...she loves yellow.