my thoughts, they go. All day yesterday I was an exhausted mess. While emotionally I was better then I've been. Wednesday night's prayer meeting wiped me out completely. Even though I seemed to have slept well I felt like I hadn't seen a bed much less used it in weeks. My eyes were still swollen and my sight blurry for most of the day. Guess my thought of trying to get an eye appointment was out of the question.
While writing here has helped I haven't really been able to do much more thinking than that. The kids ask me a question and laugh as I look at them with a glazed look in my eyes. They know I haven't acknowledged what was said and I have to ask them to repeat it a few times until it sinks in.
Saturday is the funeral and memorial service. Sunday is a special meeting in Toronto. A lot of people from our fellowship are going up for the day Saturday. I keep going back and forth about going. I want to go up but not by myself. I don't want to go because it's easier just to deal with it from afar. I know just how much good it would do to be a part of it though...especially after Wednesday night. I guess it's a moot point, seeing as we were suppose to sign up to attend by noon today.
I had promised Carrie I would take her to pick out her eyeglasses Thursday. (why I thought I'd try to be a walkin for an exam at the eyeglass place). WHY did I promise her? I make it a point to not promise the kids things yet I did it this time. With a TOK family there are just too many variables to deal with to make promises a common occurrance. This is a prime example of it. I didn't feel so great driving. I felt like my relexes were a LOT slower then normal (and I feel like my normal isn't so hot already). But we did it. Obviously my being exhausted wasn't a secret as the lady measuring Carrie for her glasses made the comment...you look like you're ready for a nap! Isn't this day the type where you want to just stay in bed all day? If only she knew....
I wasn't happy when they informed me the glasses would cost $100 instead of the $75 I thought they'd be. We have a great eye care plan really. Most times it only costs me $10 for the eye exam and glasses. Carrie is different in that we buy her transition lenses. These are the lenses that darken or lighten according to the lighting conditions. I have to pay for those and last year it cost $65 ontop of the normal $10. This year it was over $82. She doesn't even need the glasses to see! Her sight actually improved over last year. The dr wrote the prescription for the weakest lenses he could just so she could have the transition lenses available to her. I told Carrie as we were pulling out...I could have bought you a decent pair of sunglasses a month and probably come out ahead!
She better not lose them this year! She lost her pair last year....a month or so after getting them! Up until that day she was great about keeping track of them too. We think she lost them in the grass with her sandals (which were found about a month or so later). The thought is that she took them both off to jump on the trampoline and forgot to put them back on when she was done. If only we'd found a TINY piece of her frame or lenses we could have gotten them replaced for free. She did without because I couldn't afford to pay full price for a new pair!
After we finished at the Eyecare place we went to Lowe's and I ORDERED MY NEW STOVE!!! It's a special order and should be here next Friday or Saturday! Wooohooo! After being without an oven for almost a year I'll be able to bake bread and make pizza again! I knew the cool weather would leave me wanting my oven. I'm glad I did some research online because they didn't have the info on the model I wanted in the store. I had to take the saleswoman to the site online to find out what I was talking about. She wasn't trying to oversell me anything, just wasn't aware of what I was talking about without a model number. The one she thought I was talking about was $40 more and had a smaller oven. Isn't it a beauty!?...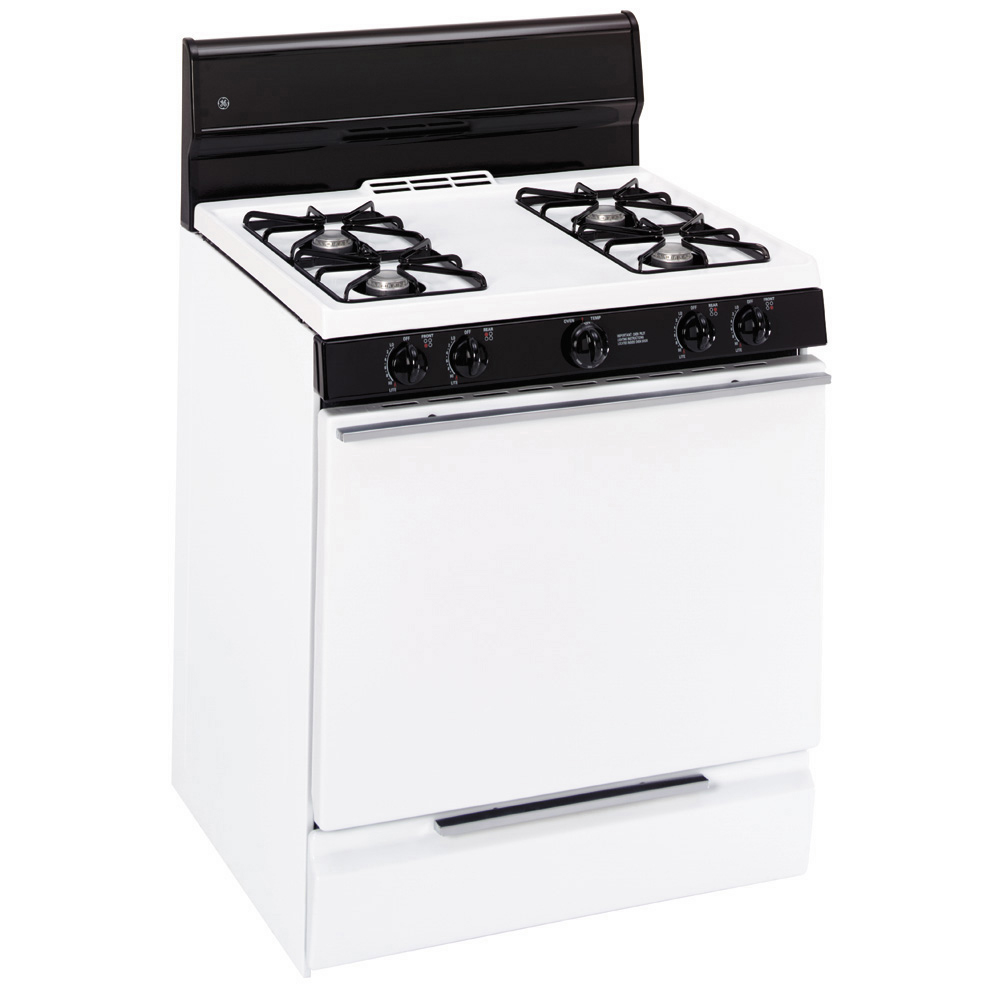 With that finally behind me we ran to Walmart to grab some soft food for Liz. Her canker sores are still bothering her (although I've noticed not as much as before) so we grabbed some soft food for her. I had to buy some for everyone else too. It's been a while since anyone's had yogurt. I also had to buy some cabbage and egg roll wrappers while I was there. I'd been in the middle of working on a chinese dinner for an 80th birthday feast when this week's tragedy occurred. I'd started looking forward to the eggrolls so much that I decided I'd have to make some for the house. (birthday feast was set for this Sat...it's been canceled). I made them as soon as I walked in the door...they were a big hit with everyone!!
I've had a odd thing happen this week. At least three times I've had people inquire whether I was pg or planning to be pg. I know I'm definitely NOT...AF just left. The chance of me becoming pg is small. I don't think Tom would agree especially now that Olivia's almost in school. The thing is though...I've fought baby fever on and off through the last 4.5yrs. This week it has been REALLY bad. IN the aftermath of death there is an undeniable need for new life. Sitting in the prayer meeting on Wed night, holding my 6mo nephew "J", I just kept thinking...I want a baby!!! For the first time in a while I feel like I need to talk to Tom about this again, thought I pretty much know what his reaction will be. Who knows..I might be pleasantly surprised...he might have the same reaction to what's happened this week. Oh then the fears I'd have to overcome! YIKES! Maybe it's easier just to stay in this nice little niche we've come to after all. :o)