Being a small school district, the Senior Ball/Junior Prom is together. The rule in our house is...I'll pay for your Senior Ball...that's it! Since I had NO seniors I thought I was off the hook this year. WRONG! I ended up with 3 kids going this year. Michelle bought her dress, Val's is borrowed from a friend.
Pat's pictures are on another camera at the moment. I can share Michelle's and Val's now though. One note...in the 2nd pic you might recognize M who took Michelle to her
Senior Prom
last year. They're bestfriends and graduated together.
Michelle and C (he's a senior)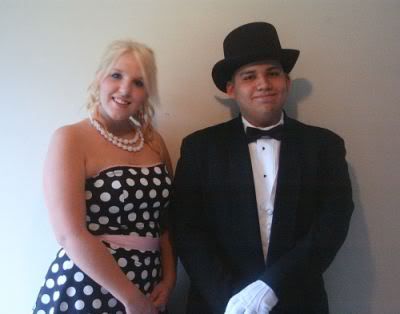 M, Michelle and C (all best friends)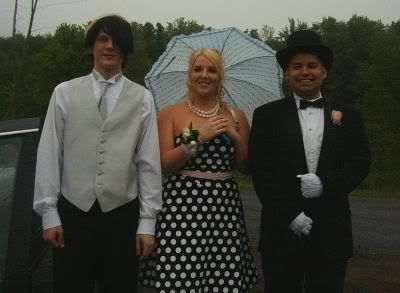 Val before S arrived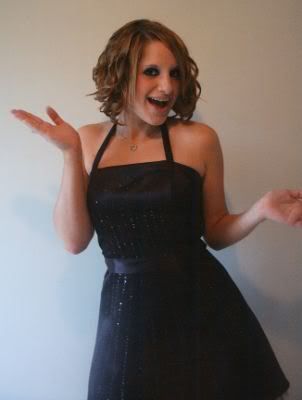 Val and S (he's a junior)