kids? What kids? I don't have any kids?
My kids are freaks! They like to do something just because they think they probably shouldn't. Ok...maybe it's just the fact that things that we probably shouldn't do are also things that seem like they'd be fun to do.
This afternoon saw dark clouds rolling in along with thunder and lightning. Danielle was following me out to the chicken coop when there was a clap of thunder. I never saw her move so fast trying to catch up with me, yelling STORM mommy! I let her know and I was trying to get things done before it came.
Shortly after I finished up in the coop it started sprinkling. I knew the storm was still moving in so went to the front (west) side of the house. One of my favorite things to do is to sit on the front porch and watch storms move in. You can usually smell, hear and see the rain across the street before it gets to the house, it's pretty neat. When I came around the front of the house I found almost all my kids that were home in the front yard dancing in the sprinkles. It wasn't too much longer before it starting pouring. Any normal person would go inside and get out of the rain. But my kids?....NOPE! My kids decided it was the perfect time to play in the middle of the road.
Being airplanes...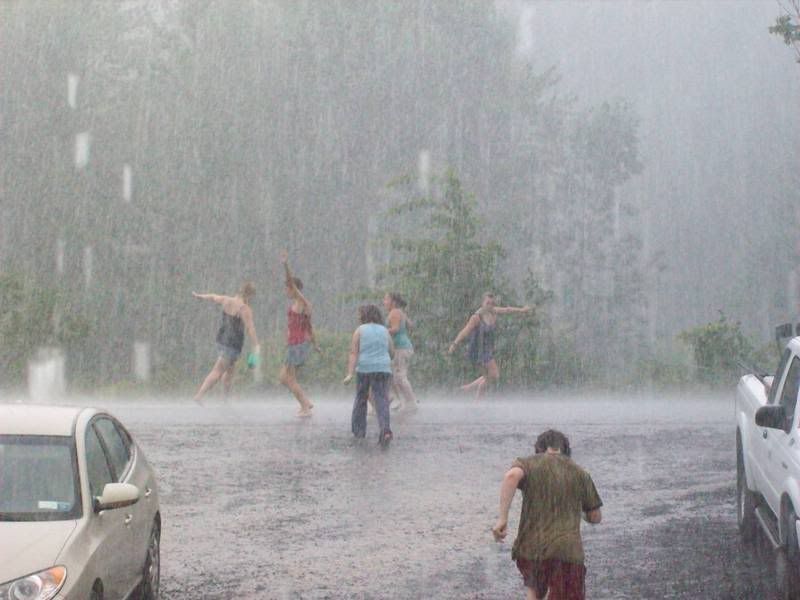 Boot camp anyone?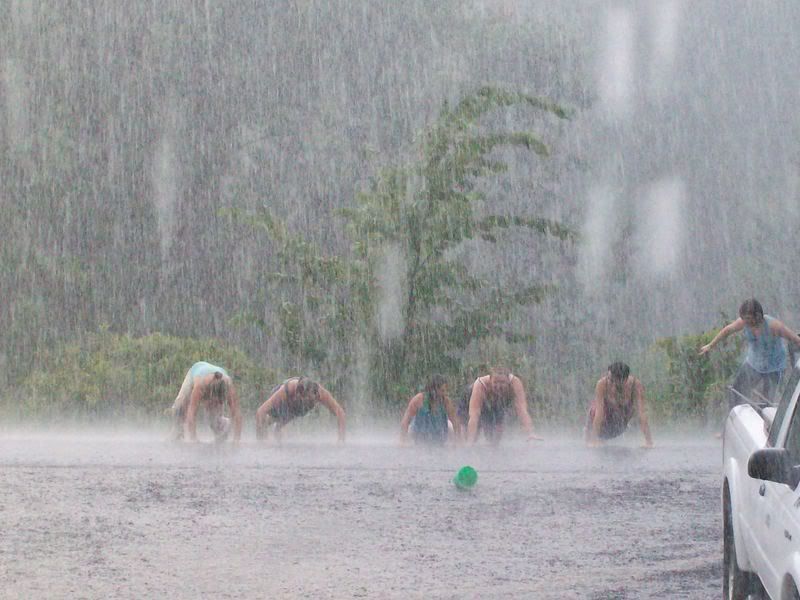 They couldn't hear me screaming at them to get up and out of the middle of the road. I'm always trying to be a funsucker GEESH!
Yes! We are insane! But we're having a ball!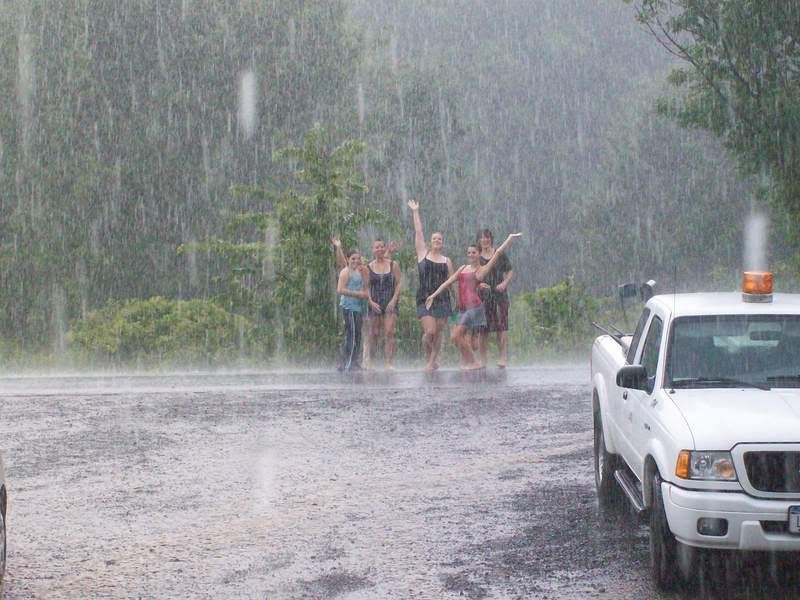 Eileen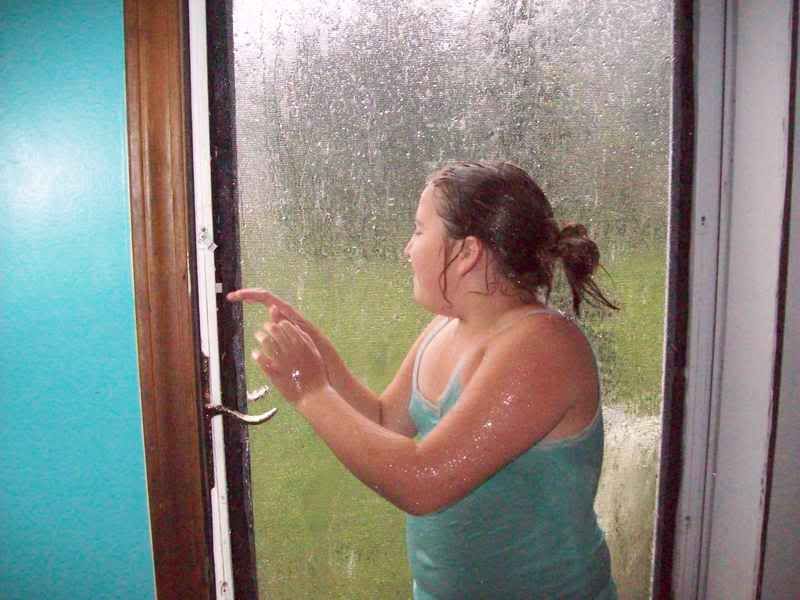 This is the end result of the tye-dye duo. They smell YUMMY roasting in the oven as I type.