Since everyone was at Olivia's graduation ceremony I insisted we take family pictures! I hadn't gotten one taken since Danielle was born and even then I had to photoshop Drew in. So after we had our lemonade and cookies at the reception, we hit the playground.
Pat's girlfriend took the rare photo of Tom and I both in the picture with the kids.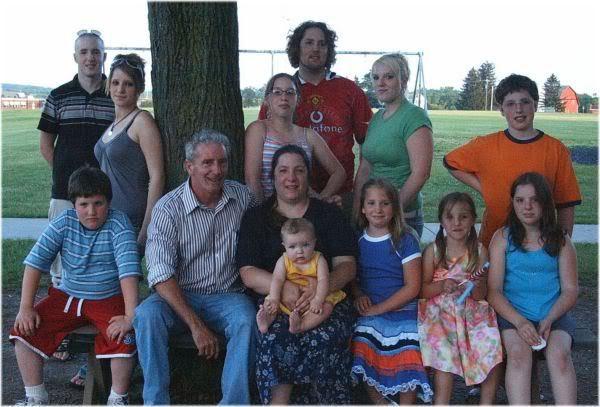 click on pics to see full image
We tried a bunch of different poses on the playground. This is the one I like the best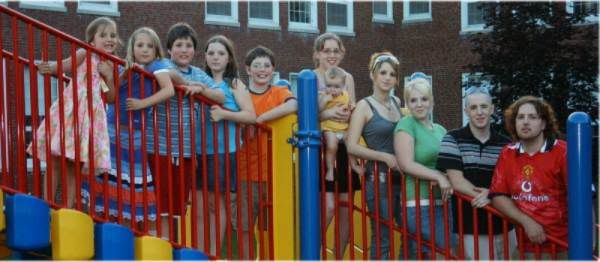 I have one more that's no so great but fun. I'm saving that for my post over at
Largerfamilies.com
on Friday.