This weekend was busy and fun filled. The kids took lots of pictures so I'll steal them from their pages and share them here.
The issue I can't talk about has been resolved. Thank you for your prayers and positive thoughts, they helped a lot. We have a lot to be thankful for...things could've been a lot LOT worse. While no one likes setbacks, I'll gladly take this one over what we originally thought was going to happen.
I almost had a heart attack this morning. I was talking on the phone with my SIL. I put my coffee on my computer table, walked about 5 steps away from it when I realized Sean was next to the cup. Before I could turn around and get back to it, he had turned it over onto the table. He also managed to get it on my keyboard (bottom left quarter of it). I took a blow dryer to it but it didn't help, nothing was working when I tried to turn it on. I unscrewed the bottom of the case, cracked the case and turned the blow dryer back on. This time the laptop started but I didn't have a keyboard or mousepad. I now have a keyboard. :o) I JUST made the first payment on this thing!
OK onto the picture sharing....
Saturday morning...Breakfast with the Bears at the Zoo through Allison's work....
After they ate breakfast they made treats for the bears. Danielle made them a candy necklace with licorice whip thread and fruit loop beads. Olivia and Eileen made them wraps with tortillas, peanut butter, honey, apples and sweet potatoes. They then took the treats into the bear pen and hid the treats for the bears to find. They got to see how the bears feel because they were being observed while in the pen. lol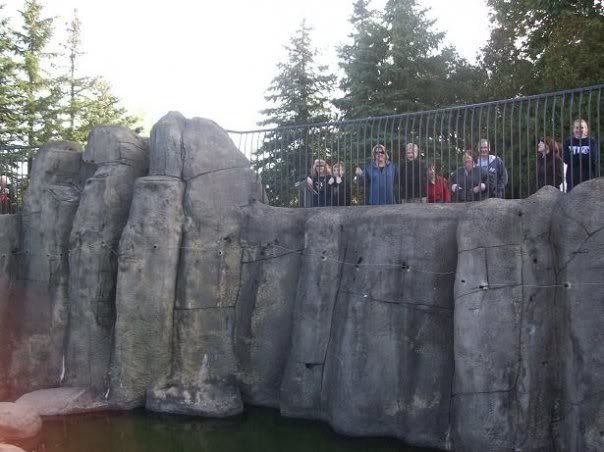 Michelle inside the pen
A bear finding and enjoying Olivia's treat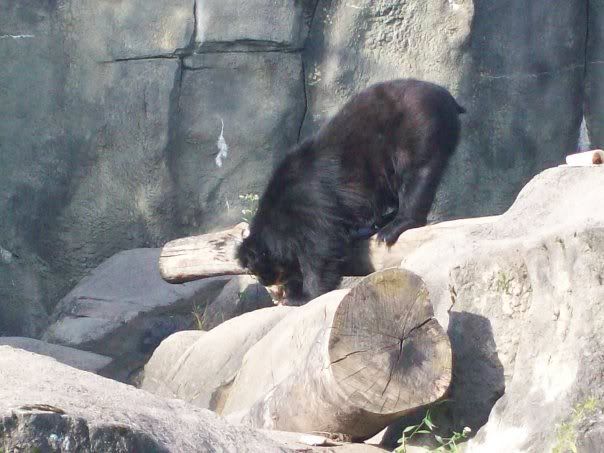 Allison and Danielle watching the bears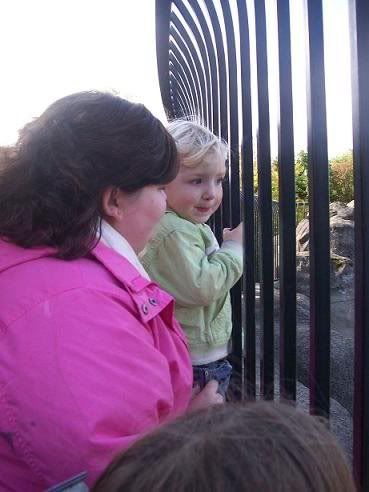 Olivia and Eileen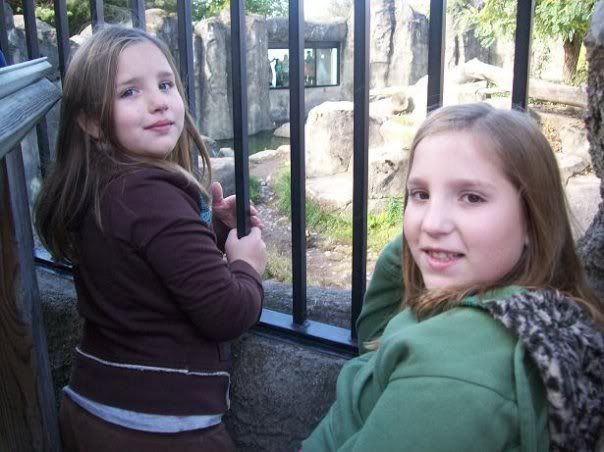 All my girls who went...